Black Women Battle Obesity With Dialogue, Action
African-American women have the highest obesity rate of any group of Americans.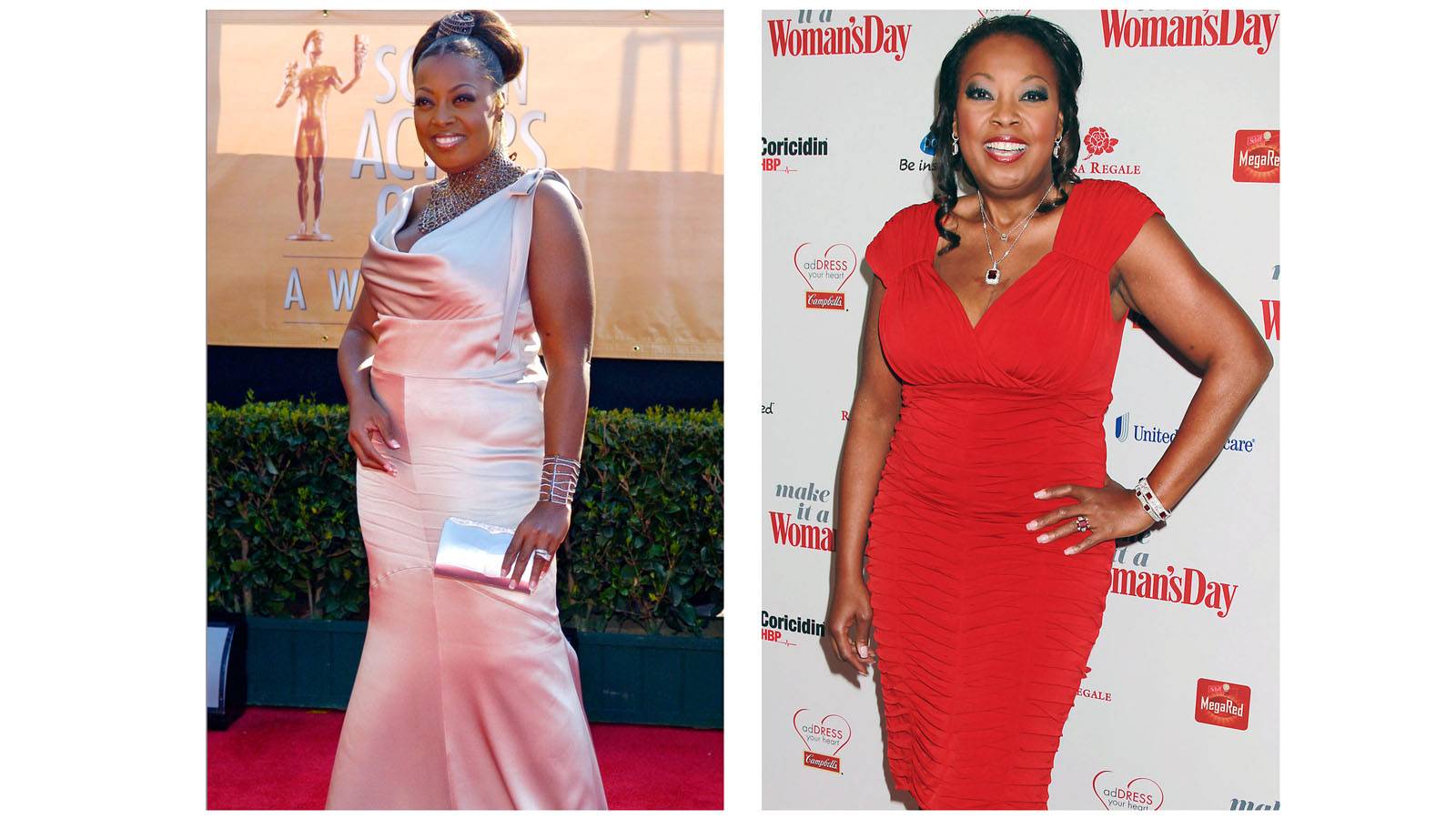 WASHINGTON (AP) — Nicole Ari Parker was motivated by frustration. For Star Jones, it was a matter of life or death. Toni Carey wanted a fresh start after a bad breakup.
All three have launched individual campaigns that reflect an emerging priority for African-American women: finding creative ways to combat the obesity epidemic that threatens their longevity.
African-American women have the highest obesity rate of any group of Americans. Four out of five black women have a body mass index above 25 percent, the threshold for being overweight or obese, according to the Centers for Disease Control and Prevention. By comparison, nearly two-thirds of Americans overall are in this category, the CDC said.
Many black women seem to be unaffected by being generally heavier than other Americans.
Calorie-rich, traditional soul food is a staple in the diets of many African-Americans, and curvy black women are embraced positively through slang praising them as "thick" with a "little meat on their bones," or through songs like the Commodore's "Brick House" or "Bootylicious" by Destiny's Child. A study by the Kaiser Family Foundation and The Washington Post earlier this year found that 66 percent of overweight black women had high self-esteem, while 41 percent of average-sized or thin white women had high self-esteem.
Still, that doesn't mean black women reject the need to become healthier.
Historically black, all-female Spelman College in Atlanta is disbanding its NCAA teams and devoting those resources to a campus-wide wellness program. In an open letter announcing Spelman's "wellness revolution," president Beverly Daniel Tatum cited a campus analysis that found many of Spelman's 2,100 students already have high blood pressure, Type 2 diabetes or other chronic ailments.
"Spelman has an opportunity to change the health trajectory of our students and, through their influence, the communities from which they come," Tatum's letter said.
Jones, who underwent open heart surgery in 2010 at age 47 and now urges awareness about heart disease among black women, was met by an overflow crowd earlier this year when she convened a Congressional Black Caucus Foundation panel on black women and obesity.
"We have to get ourselves out of being conditioned to think that using soft words so we don't hurt peoples' feelings is doing them any favor," Jones said. "Curvy, big-boned, hefty, full-figured, fluffy, chubby. Those are all words designed to make people feel better about themselves. That wasn't helpful to me."
Jones once embraced being large and fabulous, at 5 feet 5 inches tall and 300 pounds. But under that exterior, she said, she was morbidly obese, suffering from extreme fatigue, nausea, lightheadedness, heart palpitations and blurred vision. Now, she advises women to make simple changes such as reducing salt intake, exercising 30 minutes a day, quitting smoking, controlling portion sizes and making nutritious dietary choices.
Nutritionist and author Rovenia M. Brock, known professionally as Dr. Ro, agrees with Jones. She said getting active is only about 20 percent of the fight against obesity. The rest revolves around how much people eat. "Our plates are killing us," she said.
Brock said "food deserts," or urban areas that lack quality supermarkets, are a real obstacle. She suggested getting around that by carpooling with neighbors to stores in areas with higher-quality grocery options or buying food in bulk. She also suggested growing herbs and vegetables in window-box gardens.
"Stop focusing on what's not there, or what you think is not there," Brock said. "We have to get out of this wimpy, 'woe is me' mentality."
While first lady Michelle Obama has encouraged exercise through her "Let's Move" campaign targeting childhood obesity, the spark for this current interest among black women may have been comments last year by Surgeon General Regina Benjamin, who observed publicly that women must stop allowing concern about their hair to prevent them from exercising.
Some black women visit salons as often as every two weeks, investing several hours and anywhere from $50 to several hundreds of dollars each visit — activity that, according to the Black Owned Beauty Supply Association, helps fuel a $9 billion black hair care and cosmetics industry.
In an interview during a health conference in Washington last week, Benjamin said the damage sweat can inflict on costly hairstyles can affect women's willingness to work out, and she hopes to change that. She goes to beauty industry conferences to encourage stylists to create exercise-friendly hairdos.
"I wouldn't say we use it as an excuse, we use it as a barrier," Benjamin said. "And that's not one of the barriers anymore. We're always going to have problems with balancing our lives, but we could take that one out."
Parker, an actress, understands this dilemma well. Out of personal frustration over maintaining both her workout and her hair, she created "Save Your Do" Gymwrap — a headband that can be wrapped around the hair in a way that minimizes sweat and preserves hairstyles.
"Not just as a black woman, but as a woman, since the beginning of time, beauty has been our responsibility," Parker said in an interview. Because of that, she said, exercise has become linked with vanity instead of health.
"We've turned exercise into a weight-loss regimen," Parker said. "No. Exercise is about being grateful for the body you have and sustaining the life you have. ... Take all the hype out of the exercise and think of it as brushing your teeth."
With their mutual family histories of diabetes and high blood pressure in mind, Carey, 28, and her sorority sister Ashley Hicks, 29, co-founded the running club Black Girls Run. Carey also considered it a new beginning after a bad breakup and a move across country. Since 2009, Black Girls Run has amassed 52,000 members who serve as a support system for runners.
Black Girls Run has about 60 groups nationwide that coordinate local races in Atlanta, New York, San Francisco, Washington, D.C, Houston and Greensboro, N.C. Most groups run at least five times a week. Next month, the running club will take its first "Black Girls Run — Preserve the Sexy" tour to cities with high obesity rates. The tour includes health and fitness clinics with information on nutrition, hair maintenance and running gear.
"We found that when you want to get healthy and when you want to be active, it's intimidating," Carey said. "You don't know where to start. There's a little coaxing that has to go along with that."
Parker said once African-American women place value on their bodies and longevity, everything else will follow. It costs her nothing, she said, to walk around an outdoor track with her husband, actor Boris Kodjoe, or run up and down stairs with her headphones.
"One good step breeds another one," Parker said. "You're going to have one less margarita, one less scoop of Thanksgiving macaroni ... and yet you're not doing anything fanatical or dramatic."
BET Health News - We go beyond the music and entertainment world to bring you important medical information and health-related tips of special relevance to Blacks in the U.S. and around the world. Click here to subscribe to our newsletter.