Black Celebrities You Probably Didn't Know Are Related
From siblings to second cousins here are 17 black celebrities who are surprisingly related.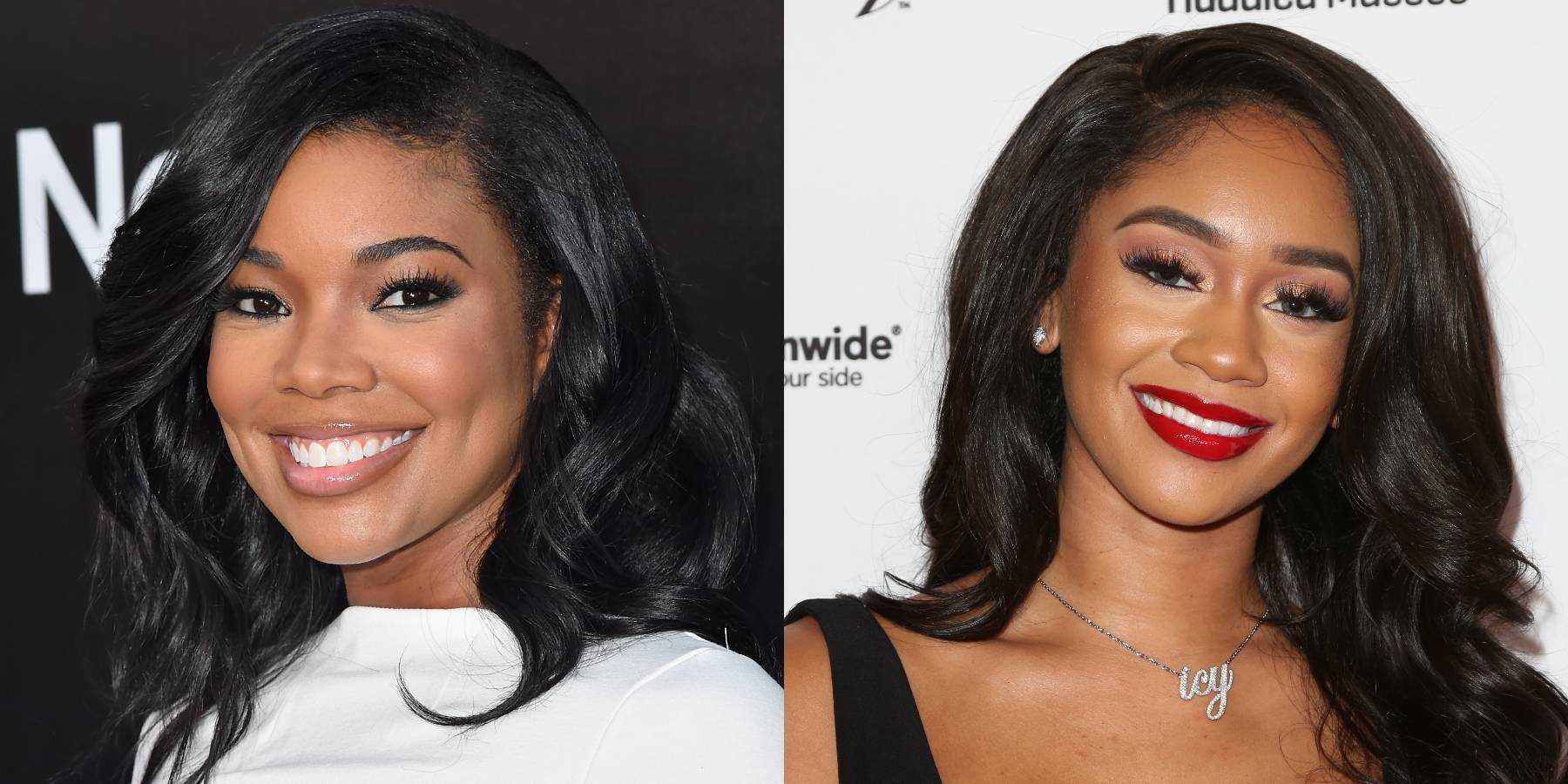 Let's keep it real, it's not unusual for someone to claim they are related to a celebrity to get a few coins. But who really knows until the celebrity or the family vouches for them. This was often a common claim for families like the Jacksons and the Knowles.
Well, believe it or not, its not uncommon for a family to have at least one celebrity in the family but in these cases it's more than one.
We don't know how, but many fans didn't get the memo that there is a family connection between these celebrities. 
Keep scrolling to see which of your faves are actually relatives. You may be shocked...
Gabrielle Union & Saweetie

Actress Gabrielle Union confirmed on Twitter that her cousin is "Icy Girl" rapper Saweetie. Are we the only ones shocked? Get the details on their family lineage, here.

Eniko Hart & Jordy Craig

The mother of Tristian Thompson's first child, Jordy C, is actually the first cousin to Kevin Hart's wife, Eniko Hart. Who would have known that Prince Thompson and Baby Kenzo Hart were related?

Quincy Jones & Rashida Jones

Monica & Ludacris

Snoop Dogg, Ray J & Brandy

Reality star Ray J and singer Brandy are undoubtedly siblings, but did you know that rapper Snoop Dogg is their first cousin? Fo' shizzle!

Damon Dash & Stacey Dash

Although there are times when entrepreneur Damon Dash doesn't want to claim her due to her controversial views, actress Stacey Dash is in fact his first cousin!

Lionel Richie & Sofia Richie

You may not have noticed, but model Sofia Richie is the daughter of singer Lionel Richie.

Sheila E & Nicole Richie

We were shocked to learn that iconic drummer Sheila E is the biological aunt to fashion designer, Nicole Richie. 

K-Ci, JoJo & Fantasia

Al Roker & Lenny Kravitz

You may not be able to see it right away, but weather forecaster Al Roker is the cousin to singer Lenny Kravitz. Who would have known?

Timbaland & Pharrell

Shaq & Bill Bellamy

Don't let their height fool you, but basketball giant Shaq and comedian Bill Bellamy are second cousins.

Berry Gordy & Redfoo

Would you be shocked to know that LMFAO rocker Redfoo (Stefan Kendal Gordy) is the son of Motown legend Berry Gordy? 

Pete Rock & Heavy D

DJ Pete Rock is the younger cousin to the late rapper Heavy D.

Martin Lawrence & Christopher Martin

Not only did comedian Martin Lawrence play the cousin to rapper Christopher Martin in the movie House Party, but they're cousins in real life. We'd love to be invited to that house party! 

Chad Johnson & Syleena Johnson

Say what? Former football player Chad Johnson is the brother to singer Syleena Johnson.

Migos

It's a family thing! Did you know that rappers Quavo and Offset are cousins, while Takeoff is Quavo's nephew. Now that's bad and boujee!