Trae Tha Truth Supports Woman Robbed At Gunpoint After Cashing Her Tax Refund
The whole incident was caught on surveillance camera.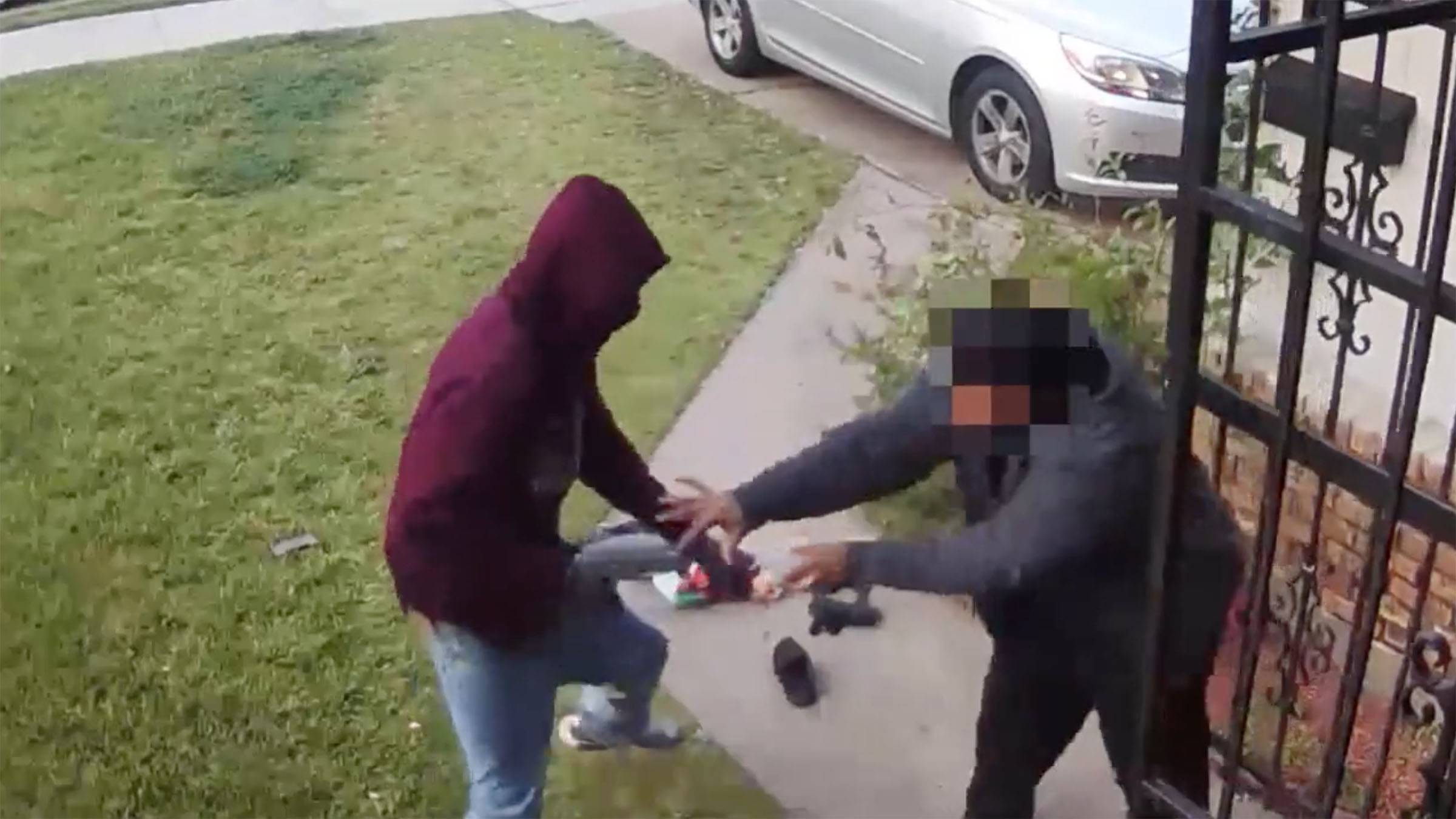 Trae Tha Truth always looks out for his fellow Houston residents, so it was no surprise that he jumped in to show support to a woman after she was robbed in broad daylight.
In video shared by police, the woman can be seen exiting her car and making her way to the front door of her home when a man suddenly appears from a black four-door sedan, possibly a Hyundai Elantra, according to police, Subsequently, he approaches Tonya with a handgun and demands that she empty her pockets.
Tonya is then seen throwing all of her belongings on the ground and tries to push the man away. After searching her pockets, the suspect picks up her purse and runs back to the vehicle and speeds off.
The Chronicle reports that Trae visited the woman, and in an Instagram post, he says he "blessed her" and encouraged her to create a GoFundMe page.
"I Made It To Her….. I Made Sure She know That Real Ones Dont Stand By Or Approve What Happen To Her…. And Also Blessed Her…" Trae captioned the post featuring a picture of the two of them with Tonya's face blurred out. "Protect Our Own…. I Told Her She Should Create Her Own personal Go fund because a lot of people want to help her…"
In an interview with KHOU, Tonya noted that she had just cashed the income tax check and was going to use the money to help take care of her son, who's in a wheelchair.
"$3,900 – I had just cashed my income tax check," she told the news station. "He cried, I mean real hard. 'Momma I'm sorry I couldn't help you,'" Tonya said of her son after she told him about the robbery, during which she stated that the gunmen told her, "B**** I'll blow your head off" as he approached her.
"My life is more important because I could be away from my children, my grandchildren and, you know, my loved ones," Tonya added.
Police say the gunman is described as being 5 feet 8 inches to 6 feet tall wearing a maroon hoodie, blue jeans and white shoes. Anyone with information is encouraged to contact Crime Stoppers of Houston at 713-222-TIPS (8477) or to submit a tip online. A $5,000 reward is being offered to anyone who provides information leading to the charging or arrest of a suspect.