Amazon Union President Chris Smalls Blasts Unfair Labor Practices
The labor leader said big companies don't face repercussions for treating workers badly.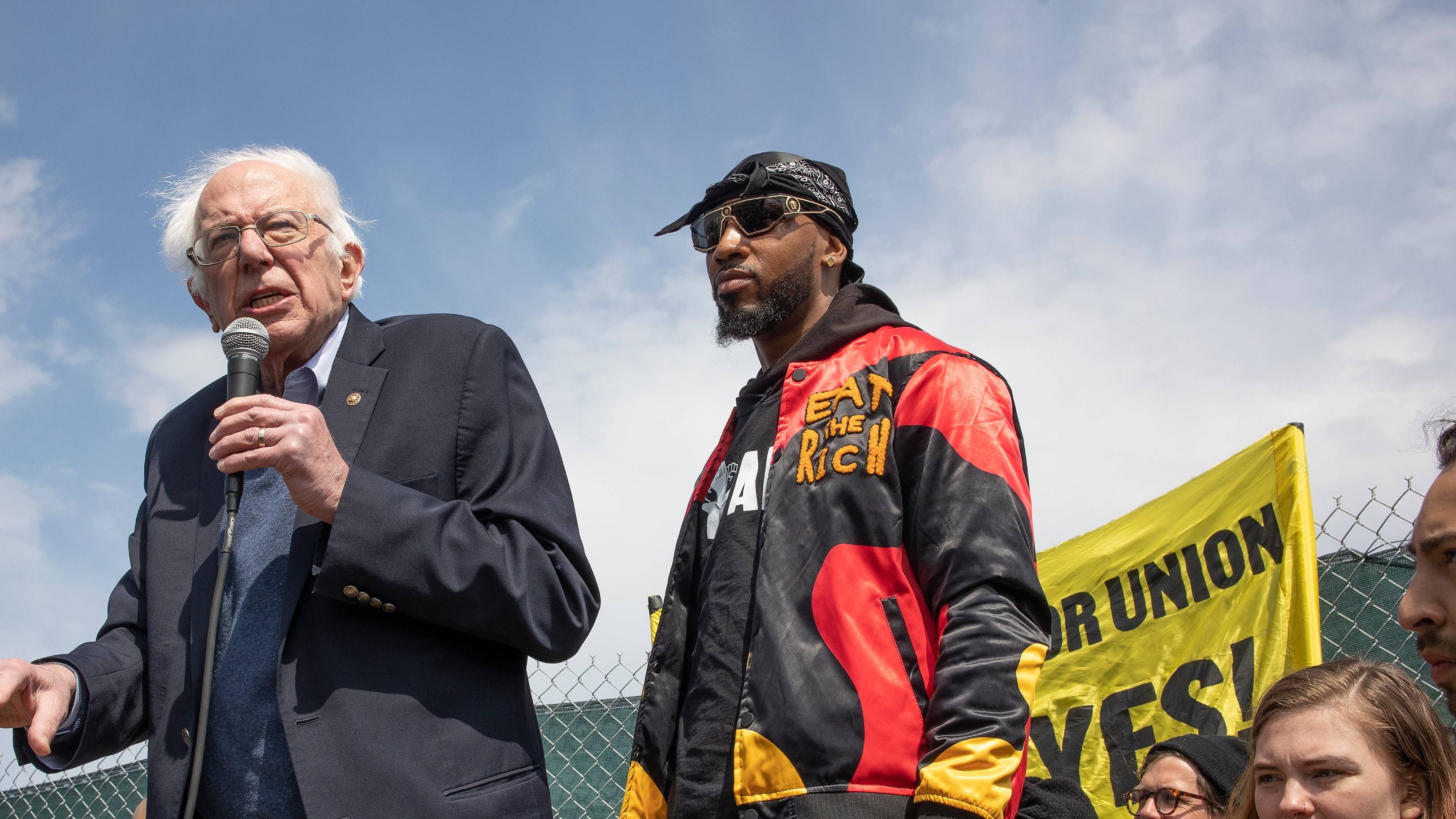 Chris Smalls, the former Amazon employee turned labor organizer who managed to unionize a group of its workers spoke out before the Senate today.  CNBC reported that Smalls railed against unfair labor practices that keep workers hindered at companies such as his employer.
Senate Budget Committee Chairman Bernie Sanders convened the hearing and called out Amazon founder and executive chairman Jeff Bezos, accusing him of union-busting. The Vermont senator has lobbied the White House to refuse federal contracts to companies like Amazon that are accused of unfair labor practices.
Sanders seemed disappointed that his invitation to have Bezos testify was not accepted. He asked the Amazon leader, "given all your wealth, how much do you need? Why are you doing everything in your power, including breaking the law, to deny Amazon workers the right to join a union so that they can negotiate for better wages, better working conditions and better benefits? How much do you need?"
Smalls is president of the Amazon Labor Union, a grassroots organization made up of current and former employees. Its results have been mixed. In April, Staten Island workers at an Amazon warehouse voted to become the company's first U.S. union although facing strong opposition from Amazon. Workers at a second Staten Island warehouse voted against unionizing.
Smalls said Amazon violates labor laws "with impunity" and agrees with Sanders that the company should be barred from being awarded government contracts.
"We cannot allow Amazon or any other employer to receive taxpayer money if they engage in illegal union-busting behavior and deny workers' rights," Smalls said in his testimony. "We cannot provide federal contracts to these employers. We cannot allow them to receive taxpayer subsidies from our state and local governments."
Vice President Kamala Harris hosted Smalls and other organizers at the White House on Thursday. Amazon, Starbucks and other pro-union workers were there discuss "their extraordinary efforts to organize unions in their workplaces." Reuters reported.

"We're here today to inspire," Smalls said, according to a White House spokesperson. "To send the message to workers around the country that it's possible to stand up for your rights. We can do it together and I look forward to continuing discussions with the Biden-Harris Administration."