Lil Wayne Honored by National Museum of African American Music with Exhibition Highlighting Legacy
The recognition comes on the heels of the rapper's 40th birthday.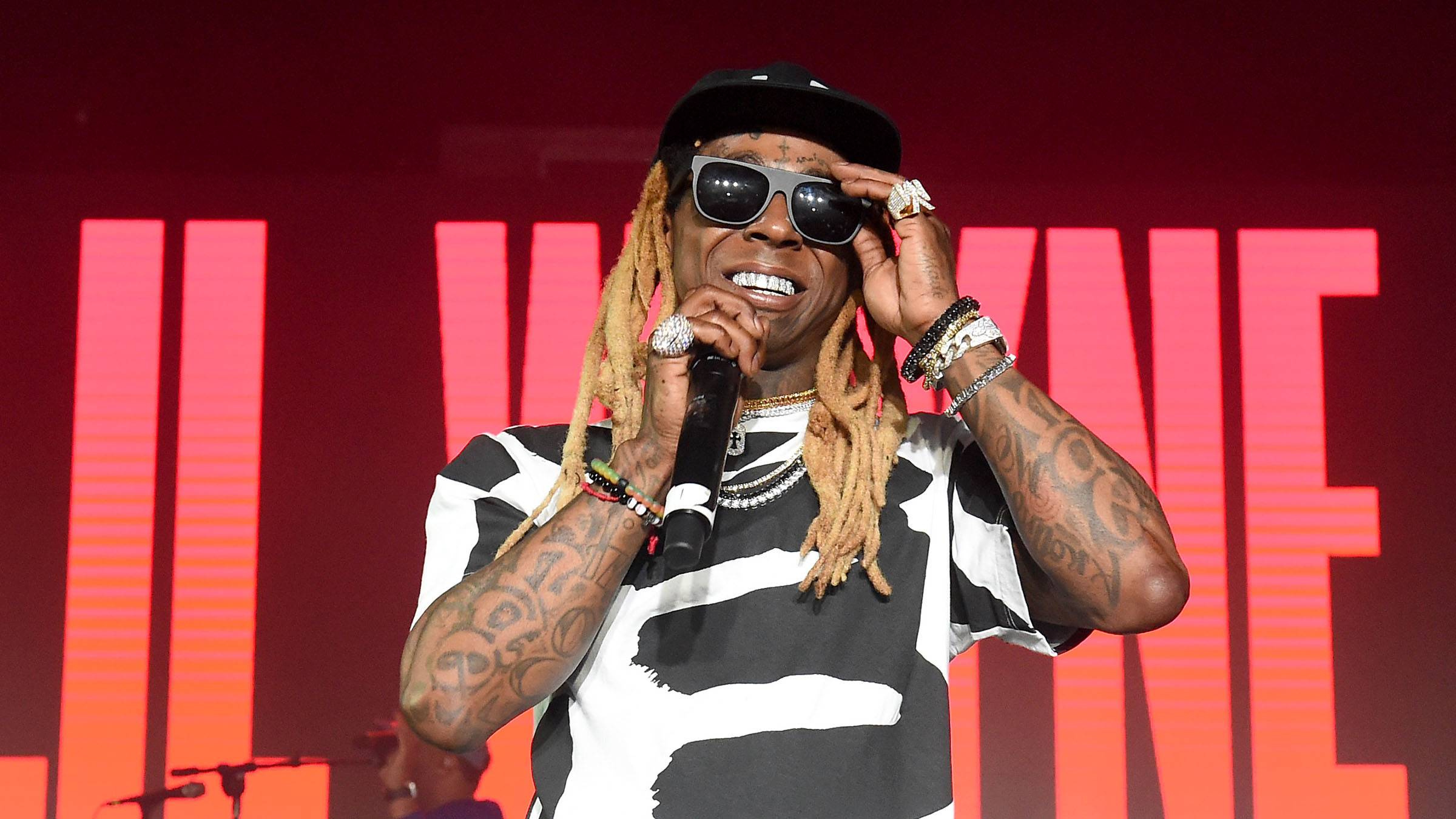 Fans of rapper Lil Wayne visiting the National Museum of African American Music (NMAAM) now until late December 2022 will be able to catch the newly unveiled exhibit paying tribute to the Grammy Award-winning emcee. The recognition comes on the heels of the rapper's 40th birthday (Sept. 27).
According to an official press release, the NMAAM in Nashville, Tennessee, will host an event for the public to view artifacts provided by the "How to Love" emcee, such as his Grammy for Rap Album of the Year, his BET "I Am Hip-Hop" Award, a handwritten letter from Rikers Island and an original CD of his major label debut album, Tha Block Is Hot. The project was released in 1999 by Universal Records and Baby's Cash Money Records.
The emcee reacted to the recognition, sharing, "I'm very grateful to work with NMAAM and show students how Hip-Hop has been so influential on the culture," stating, "Shout out to NMAAM for all the birthday love."
Visitors will also be able to hear a virtual speech from Lil Wayne as well as live music. There will also be an interactive portion of the exhibit where people can record themselves reciting Lil Wayne's lyrics in a rap booth set up by the institution, as well as a live-streamed lecture reflecting on the industry veteran's career delivered by professors Dr. Gillum Sharpley, Associate Chair of African American & Diaspora Studies, and Dr. Michael Eric Dyson, Centennial Chair and University Distinguished Professor of African American and Diaspora Studies.
"We are thrilled to honor and feature Lil Wayne and start our relationship with such a generous donation," said H. Beecher Hicks, III, president & CEO of NMAAM. "On the heels of Mr. Carter expressing his interest in partnering with us, we found out that ten years ago (on Carter's 30th birthday (September 27, 2012)), he became the first male artist to surpass Elvis Presley with the most entries on the Billboard Hot 100, with 109 songs."
Hicks continued, "What better way to celebrate his 40th than by commemorating his accomplished career with an exhibit to honor over 25 years of impacting the music we listen to and the multiple genres he has shaped, along with the story we tell here at NMAAM."
Lil Wayne also received 22 new platinum certifications on the same day as his birthday from the Recording Industry Association of America (RIAA) and included some of the rapper's biggest singles, including "6 Foot 7 Foot" and "Love Me," featuring 2022 BET Hip Hop Awards nominees, Drake and Future.