Report: Black Children Poorly Positioned for Success
A study by the Annie E. Casey Foundation paints a bleak picture of the potential for overall success for African-American children.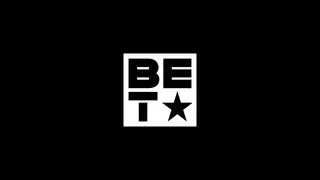 A report released Tuesday paints a troubled picture of African-American youth, saying they are significantly less positioned for success than their white and Asian counterparts.
The report, called "Race for Results," was conducted by the Annie E. Casey Foundation, which produced an index of 12 significant indicators that are designed to measure the potential for success for children from birth to adulthood.
"By nearly every measure in the Race for Results Index, African-American, Latino, American Indian and subgroups of Asian and Pacific Islander kids face some of the biggest obstacles on the pathway to opportunity," the report said.
"Differences in opportunity are evident from the earliest years of a child's life," it continued. "Too often, children of color grow up in environments where they experience high levels of poverty and violence. Such circumstances derail healthy development and lead to significant psychological and physiological trauma. Research has shown that growing up in chronic poverty contributes directly to stress at a level that can affect children's health, brain development and social and emotional well-being."
The index includes indicators ranging from high school graduation rates and family income and education levels to reading and mathematics skills and teen birthrates.
The study stated that, based on its index of a scale from 1 to 1,000, Asian youth have the highest index score, with 776. White young people were close behind with a score of 704. It said that African-American youth had an index score of 345, with Latino youth at 404 and American Indian children at 387.
Patrick McCarthy, the Casey Foundation's president, said the data in the report represented "a call to action that requires serious and sustained attention from the private, nonprofit, philanthropic and government sectors to create equitable opportunities for children of color."
BET National - Your source for the latest news, photos and videos illuminating key issues and personalities in African-American political life, plus commentary from some of our liveliest voices.  Click here to subscribe to our newsletter.  

(Photo: Pat Greenhouse/The Boston Globe via Getty Images)