Opinion: Black Oscar Snubs Say More About the Industry Than It Does Black Creators
The Oscars and the Academy continue to remain so white because it has the resources and the liberty to do so.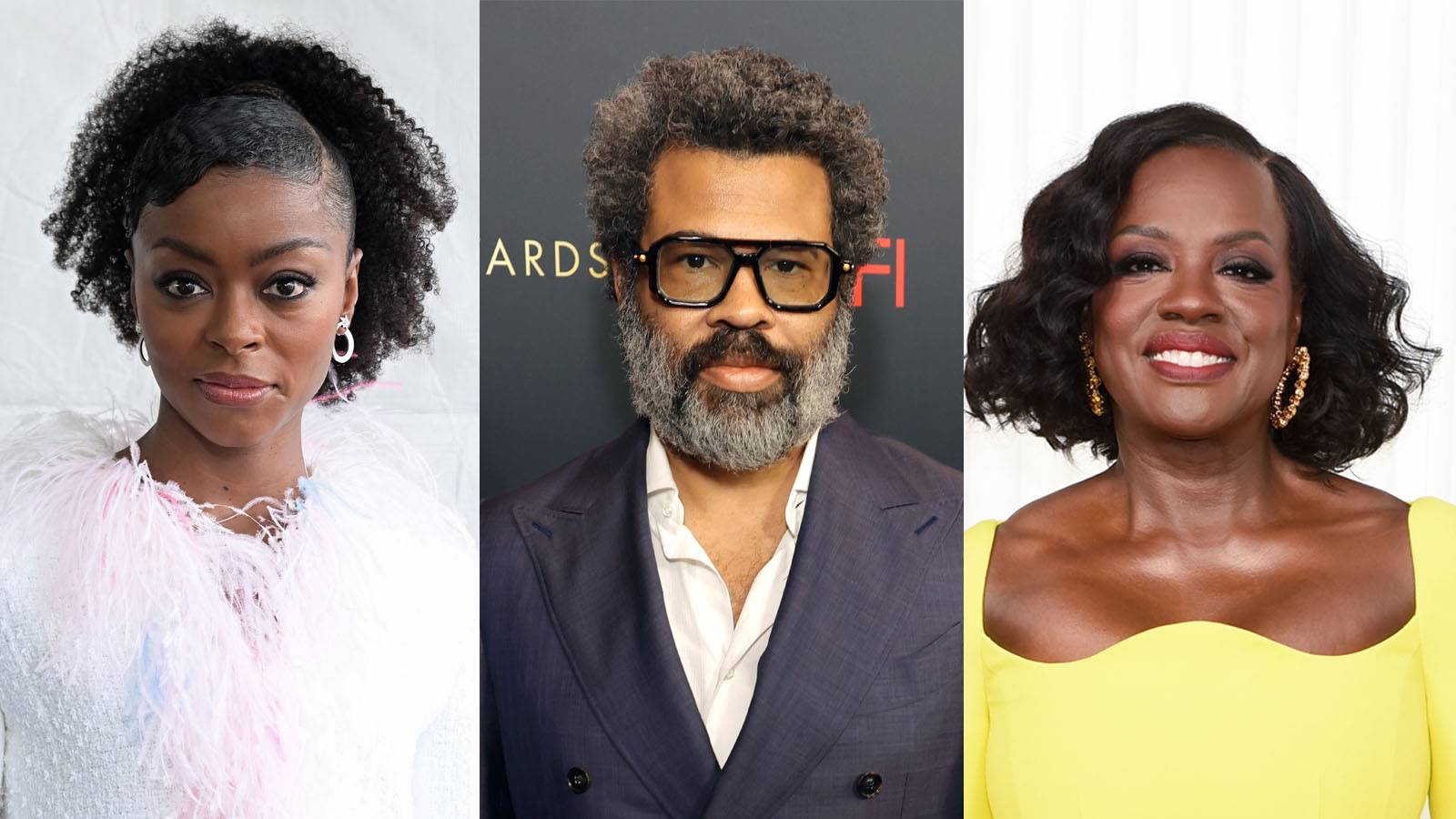 The saying "the more things change, the more they stay the same" seems to hold true as many Black people had hoped that the 2020 "racial reckoning" would have brought significant changes in representation within television and film media. However, we find ourselves once again discussing the same issue - another year of wondering why the Academy of Motion Picture Arts and Sciences, and some of its members, appear to have a bias against Black art.
To be frank: it's maddening how many Black actors and films didn't get their dues this year. From the creative genius of Jordan Peele's Nope being totally ignored to Danielle Deadwyler (Till) and Viola Davis (The Woman King) not being nominated for "Best Actress" - one has to wonder if public outcry actually means anything to those in the Academy (and we all know the answer very well). What's even more egregious is the fact that Gina Prince-Bythewood's The Woman King is a film written by a white woman and that didn't make anyone's head turn.
You seriously have to laugh.
While there are moments to celebrate this year like Angela Bassett doing the thing by being nominated for Marvel's first Oscar, for Black people - this is only a piece of the issue. As it stands, it feels like we are going to be going around in circles with the Academy about why Black creativity never seems to get the beautiful shine it so rightfully deserves.
Admittedly, while much of the conversation around the Academy not nominating Black films has grown a bit stale (along with the conversations about Black people needing to start their own), what folks often fail to explore is what these snubs really say about the industry as a whole. Considering that the Academy continues to operate in a clock-like fashion when it comes to (not) nominating Black films and film directors, we have to take a look at the history in order to understand how we got here - and why we continue to stay in this awful loop of inequity.
As noted by writer EP McKnight, Black creators continue to follow the Academy's blueprint for making successful films, only to be reminded that their talent and eye for Black excellence will never live up to the systems set in place for us to win. Thinking about the ways films like Selma and Mudbound have been shut out in the past tells us how much of a norm it has become for Black art to be dismissed.
The thing that most people fail to understand in these conversations is that these awards are never about merit. It's also never really about the art considering that art is truly subjective to those who engage in it. It's about the ways racism, anti-Blackness, and misogynoir are embedded in the fabrics of many of the things we opt to celebrate.
It's about the ways white folks view the creativity of their peers and if they believe that it's deemed worthy of celebration. Considering Ana DeArmas (who is a POC) got nominated for "Best Actress" for playing Marilyn Monroe over Danielle Deadwyler's performance as Emmett Till's mother reminds us that performance means nothing - it's the story that doesn't matter to the Academy.
The truth of the matter is that the Academy, and its voting members, rarely see value in our stories unless it is tied to something about enslavement or a historic narrative. Or, a narrative that paints them as some form of savior to the Black struggle.
The thing we as Black people must understand is that many of the white creators who vote will never understand the struggle that Black folks have in getting our stories to the masses. Because being overlooked in an industry isn't the yearly norm, I would go as far as to say that they don't care because they truly don't have to. The Oscars and the Academy continue to remain so white because it has the resources and the liberty to do so.
As the great Toni Morrison once said, "If you can only be tall because someone else is on their knees, then you have a very serious problem." As history continues to show us, we all know the Academy has a very, very serious problem.
Yes - while it might sting that we continue to be overlooked, we have to remember that our stories and creativity being overlooked says more about the Academy and its voters than it will ever say about us. And truly, that says a lot.
DoctorJonPaul is a lover of all things education and media, Peloton, donuts and of course, Beyoncé. You can follow them on social media by using the hashtag @DoctorJonPaul and catch them on season 6 of the hit Netflix show, "Nailed It".