Samuel L. Jackson Says Craziest Career Stunt Found Him Repeatedly Plunging into Freezing Water
The stunt definitely left the actor with a ton of memories.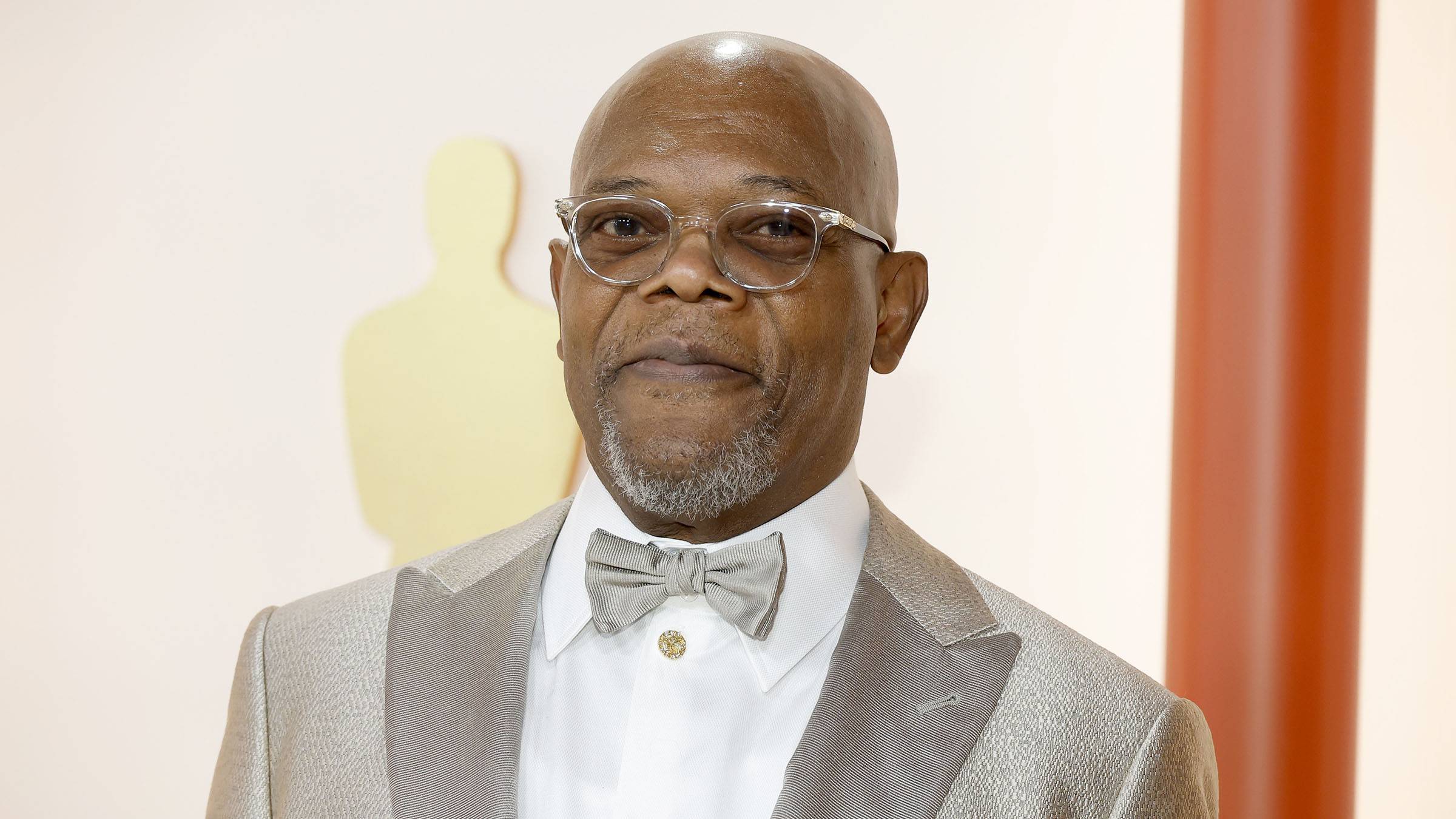 Samuel L. Jackson has established an acting career some people will only ever dream of, and he even does his own stunts.
During his Monday, May 23rd appearance on The Jennifer Hudson Show, the veteran Hollywood star recalled one of the nuttiest stunts he performed while working on the 1996 movie, The Long Kiss Goodnight.
In the action film, Jackson plays private detective Mitch Henessey who narrowly escapes pursuers after jumping out of a window while firing a machine gun at the frozen water waiting for him and co-star Geena Davis on the other side.
The scene reported required the film's stars to be submerged in freezing water repeatedly. "It was -37 degrees that day," the 74-year-old star told host Jennifer Hudson. "They cut a hole in the ice, and they put a hot tub in it to make sure we didn't float away, because there was a current in the lake," he added.
Jackson said the crew "had to break the ice because it would freeze over between shots, and we would get in." "They told us to count to five, and we would come up. Then we'd crawl across the ice, and they'd put us in a hot tub while they looked at the replay," he continued.
The Marvel star said, "We did it five times," before noting, "I have never felt anything like that in my life." He equated the pain to "that headache you get when you drink milk too fast" but "Multiply that by 20."  "Oh, Lord!" Jackson exclaimed. "My brain was like, 'What are we doing?!'"