Max B Reveals The Real Reason Behind His Beef With Jim Jones In New Interview From Prison
"That sh*t don't mix well and next thing you know, sh*t we beefing."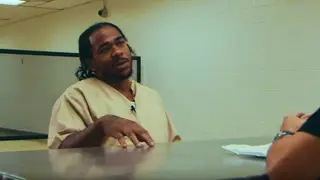 Harlem MC Max B's prison release is among us within the next year or so, and he's already dropping some content.
Ahead of his release, a new clip was unveiled on YouTube this Monday (Mar. 9). It seems the documentary will give fans a glimpse into the Harlem rapper's relationship with Jim Jones. As Complex noted, Max B was instrumental to the formation of the ByrdGang Collective, however, him and Jim ended up having a falling out that spiraled into a feud between the two. Their tension went on for years before they finally reconciled with one another. 

During a recent interview from the jailhouse, Biggaveli revealed that their tension with one another came down to a matter of their egos clashing. 

"I think two egos was just coming together, two big personalities," he explained in the clip. "I wasn't there for that — I was just happy to be involved, just in the game. I'm never tryna come take nobody's sh*t. I'm in my own world, b, I'm an existentialist. I like to do my own sh*t… it was just egos clashing, a lack of respect, a lack of everything. That sh*t don't mix well and next thing you know, sh*t we beefing." 

Biggaveli added that he felt that him and Jim would've been handled much differently if they were grown. 

"It should've went a different way," he continued. "I think today, we would've handled the situation different. But, we was young. We was all crazy."

This clip arrives amid speculation that the Vigilante Season is poised to make a return to music once he's a free man again. In 2019, he released "Hold On" featuring French Montana. A few months later, he announced via Instagram that his original 75-year prison term he was sentenced to in 2009 had been reduced to 12 years, which places his release date sometime in 2021. 

Listen to Max B's full interview below.