Wrongfully Convicted Black Man Receives $6 Million After Spending 23 Years In Prison
Darryl Howard was prosecuted for the killing of a mother and daughter in 1991.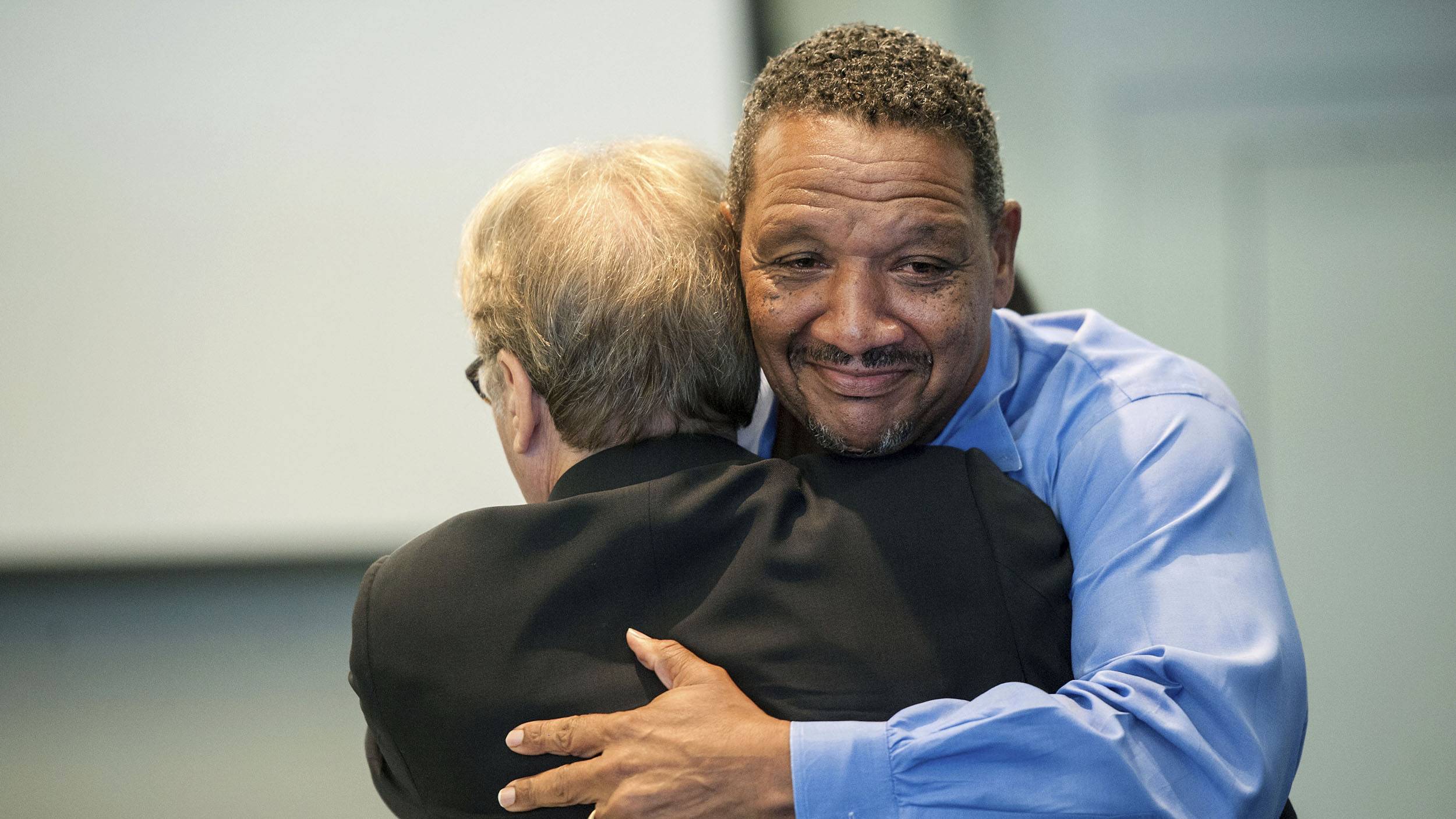 A North Carolina man who spent 23 years in prison after being convicted for the killing of a mother and daughter in 1991, and was then exonerated of the crimes in 2016, has received a settlement from the state. Darryl Howard was exonerated of three three charges — double murder and arson — in September 2016, just two days after Superior Court Judge Orlando Hudson terminated his convictions and ordered his custody release.
Howard was sentenced in 1995 for the deaths of Doris Washington, 29, and her 13-year-old daughter, Nishonda, who were raped and murdered in a Durham, North Carolina housing complex.
The News & Observer reports that on Wednesday (Dec. 8), a Winston-Salem federal jury awarded Howard $6 million in damages after discovering former Durham police detective Daryl Dowdy  fabricated evidence and led an insufficient investigation that led to Howard's two decades-plus sentencing. Howard's original sentence was 80 years.
"I'm happy about the verdict," Howard, 58, said after leaving the courthouse. "But I'm just kind of upset about the damages. 23 years of my life… but I'm happy about the verdict."
When asked what he thought the jury should've rewarded him, he responded, "I'm not gonna put a value on it, I mean, just imagine 23 years I stayed in prison. It's the lowest [amount] I've ever heard of but it is what it is."
Howard filed a federal civil rights lawsuit that accused Dowdy, the city of Durham and others of actions that led to a wrongful conviction. Over time, the lawsuit was narrowed down to Dowdy. Dowdy, 65, denies any wrongdoing stated in the lawsuit. His attorney Nick Ellis accepts the decision of the jury but not the conclusion. Dowdy worked for DPD for 36 years before retiring in 2007.
Howard and one of his attorneys had hoped for a round figure in the amount of $48 million in damages, per their earlier request, but they were glad the jury at least somewhat acknowledged Dowdy's actions.