Texas Woman Arrested and Charged with Threatening Federal Judge Overseeing Trump's Election Case
Abigail Jo Shry left a voicemail for Judge Tanya Chutkan saying, "You are in our sights, we want to kill you."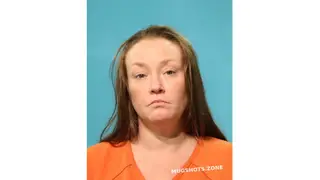 A woman in Texas has been arrested and charged after threatening a federal judge who is slated to preside over former President Donald Trump's election interference case in Washington, D.C.
According to CBS News, prosecutors allege in the criminal complaint that Abigail Jo Shry left a voicemail for Judge Tanya Chutkan, who is Black, saying, "You are in our sights, we want to kill you."
Shry also reportedly said in the message that if Trump is not elected in the 2024 presidential election that "we are coming to kill you" and "you will be targeted personally, publicly, your family, all of it."
In addition to making threats against Chutkan, Shry allegedly made threats against Democratic Rep. Sheila Jackson Lee of Texas and the LGBTQ community.
Three days later, the Department of Homeland Security dispatched special agents to Shry's home in the city of Alvin, which is located in the Houston metropolitan area. She allegedly admitted to law enforcement that she made the threatening  phone call,
According to the complaint, Shry said that she was not traveling to  D.C. But she went on to tell the special agents that "if Lee comes to Alvin, then we need to worry."
Shry was arrested on "a federal count of transmission in interstate or foreign commerce of any communication containing a threat to injure the person."
On Tuesday (August 15), a detention hearing was held. A Texas federal judge ruled that Shry be detained until a trial date.
Trump's latest indictment, his fourth in five months, was handed down by a grand jury in Georgia on Monday (August 14).
Trumps has been charged by Fulton County, Ga., District Attorney Fani Willis under a state racketeering law, RICO, for conspiring to remain in power after losing the 2020 presidential election. Trump was charged along with 18 other co-defendants.
Trump has maintained that he is innocent of all charges.