Azealia Banks Blasts Katy Perry
The "trap house" made her do it.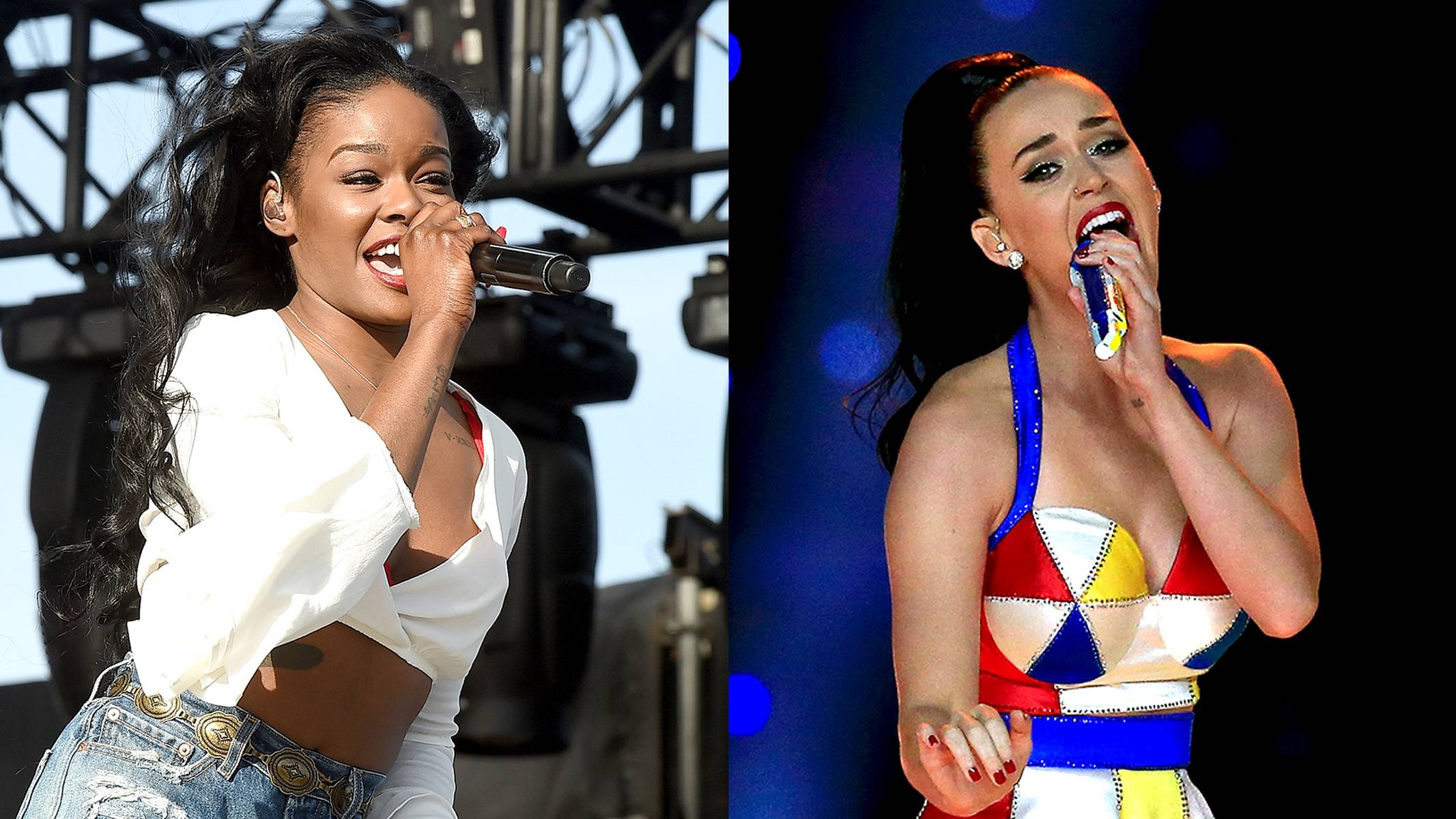 Azealia Banks is so irritated with Katy Perry that it literally put her to sleep. But before she took it "back to bed" this morning, the Harlem rapper put Perry on blast real quick for tweeting about the "trap house."
Perry made the reference to announce that her Juicy J-assisted single "Dark Horse" reached a milestone. "Guys. Wut. Dark Horse has reached 1 BILLION views?! I seriously [love] ur [eye] balls & ur fingers for dem clicks...*heads back to the trap house.*"
A collaboration with Juicy J hardly makes Perry a trap queen, and Banks let her know. "The 'trap house' though?" she tweeted back, adding, "Why do all white girls wanna be wiggers? I really don't get it."   
| CLICK FOR A GUIDE TO AZEALIA BANKS'S BEEFS | 
It doesn't seem that Banks wanted an actual answer from Perry. That's probably best, since the Harlem rapper is well-versed on the subject of cultural appropriation and she rarely turns down a verbal sparring session.
Perry might want to keep scrolling through her Twitter mentions like nothing happened.  
Click here for a chance to win a trip to the 2015 BET Awards!    
BET.com is your  No. 1 source for Black celebrity news, photos, exclusive videos and all the latest in the world of hip hop and R&B music.
(Photos from Left: Kevin Winter/Getty Images for Coachella, Rob Carr/Getty Images)