Commentary: Michelle Obama Described as "Feminist Nightmare"? Hold On
A writer for The Daily Beast has created a stir by expressing disappointment in the choices the first lady has made in public policy.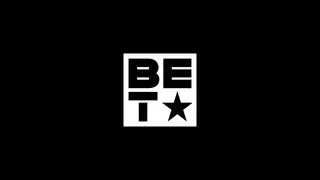 One of the central and commanding tenets of the women's liberation movement was the idea that women are themselves best positioned to determine how they live their lives. If that meant raising children on a full-time basis, fine. If it meant pursuing public office or the corporate boardroom, that, too, should be respected and admired.
It's a memo that apparently failed to reach a writer who has created something of a firestorm with a Politico article entitled "Leaning Out: How Michelle Obama Became a Feminist Nightmare." In the piece by Michelle Cottle, a Washington reporter for The Daily Beast, the idea is presented that the first lady is not performing up to her potential because she is not championing causes that are sufficiently tough.
"The woman is not going to morph into an edgier, more activist first lady," the article states. "The 2012 election did not set her free. Even now, with her husband waddling toward lame duck territory, she is not going to let loose suddenly with some straight talk about abortion rights or Obamacare or the Common Core curriculum debate. Turns out, she was serious about that whole 'mom-in-chief' business — it wasn't merely a political strategy but also a personal choice."
Personal choice indeed. But there is something even more crass about this analysis since it seeks to devalue the very choices the first lady has made and, shockingly, the issues she has tackled most publicly.
Certainly the decision to focus on childhood obesity can't be relegated to the insignificant. It is one of the leading problems faced by young people in America, particularly in African-American and Latino communities. It is a condition that has more than doubled in children and tripled in adolescents in the last 30 years, according to the Centers for Disease Control and Prevention. It is a problem that threatens the long term health of millions of Americans, not to mention the need for health care that will result from related conditions.
But somehow the writer treats this — and other Michelle Obama issues — as frivolous poppycock.
"This particular first lady carried a uniquely heavy load of expectation," Cottle writes. "Michelle Obama's status as the first African-American first lady raised hopes that she would focus a spotlight on the myriad problems eating away at minority communities. At the same time, her Ivy League degrees, career success and general aura as an ass-kicking, do-it-all superwoman had some women fantasizing that she would, if not find a clever way to revive the 2-for-1 model pitched by the Clintons so long ago, at least lean in and speak out on a variety of tough issues. It was not to be."
There is more than a hint of condescension in this passage, kind of like saying Black composers have no business writing any music other than R&B. It's patronizing and ridiculous.
Laura Bush had her own method for how to deal with being a president's wife and the mother of twin daughters while taking on issues that appealed to her. Jacqueline Kennedy did little to nothing in the realm of taking on public policy issues and was best known for her efforts of refurbishing the White House. Eleanor Roosevelt was probably the biggest activist first lady in history, taking on issues and journeys that set her often on a course far different from that of her husband. Bess Truman rarely, if ever, spoke out on issues. Hillary Rodham Clinton took on the role of health care promoter-in-chief — no small feat, to be sure.
Michelle Obama has taken on such issues as the health of young Americans and the care given to families of veterans. At the same time, she has been outspoken about the ills of gun violence in urban America — all while raising her two daughters. She has done an admirable job on all fronts. But had she made different choices to do more (or less) in terms of public policy, she would have merely exercised the choices that many of her forbearers fought for her to have.
The opinions expressed here do not necessarily reflect those of BET Networks. 

BET National News - Keep up to date with breaking news stories from around the nation, including headlines from the hip hop and entertainment world. Click here to subscribe to our newsletter. 
 (Photo: JEWEL SAMAD/AFP/Getty Images)