Tammy Rivera Celebrates Her 36th Birthday With A Luxe Vacation And A Sexy Snapshot Rocking A Fringe Bikini!
She is drippin' in style!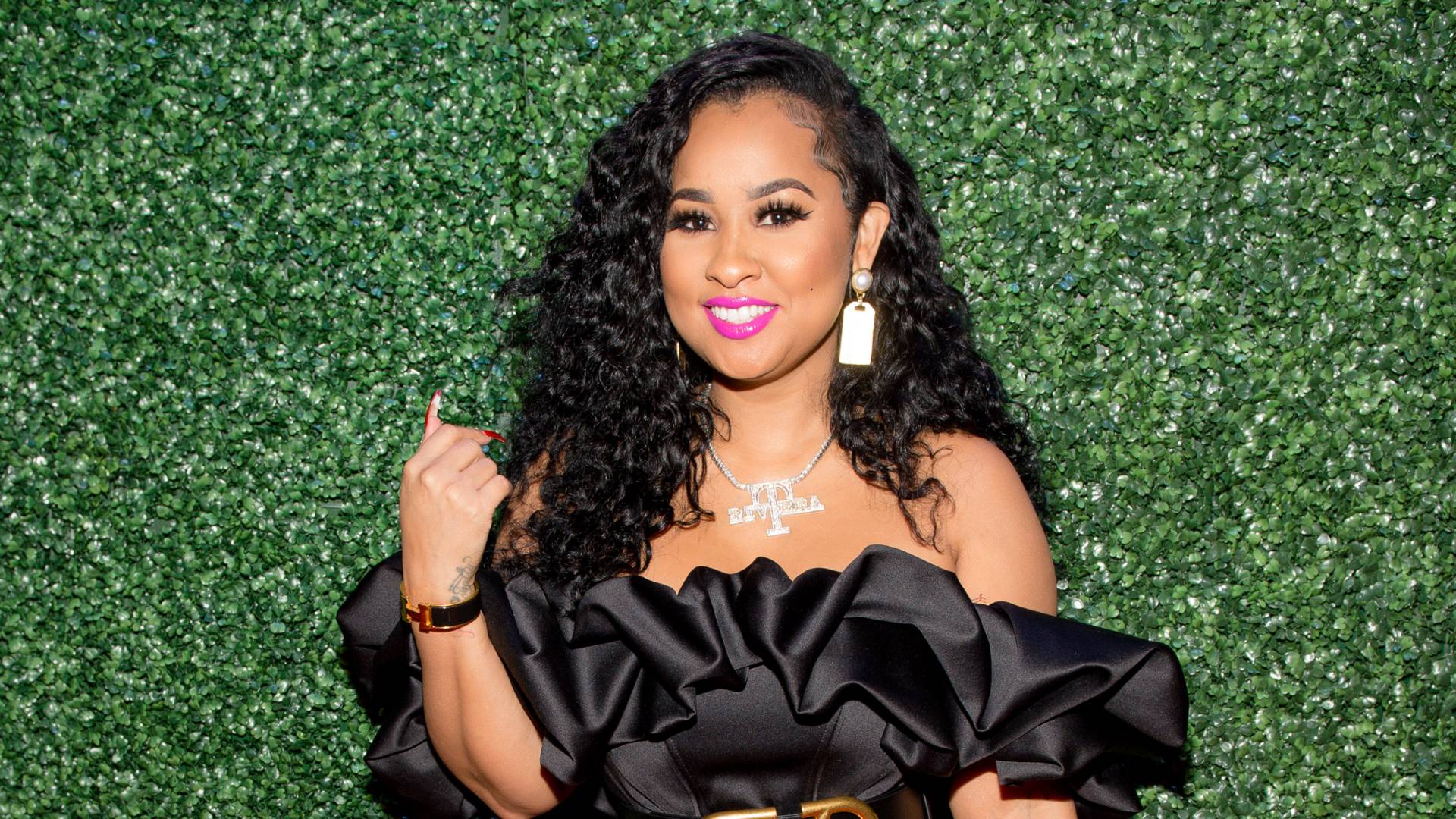 Tammy Rivera never misses the mark with her fashion choices! In fact, the singer is often spotted on social media rocking designer fashions and bold accessories to match. In case you needed receipts, we've created a list of her best style moments over the years.
Vacation Vibes!

Tammy Rivera is on vacation and living her best life! The swimsuit designer shared a photo on Instagram rocking a sexy fringe bikini top and wrap skirt. She is serving in this look! 

Red Hot!

Tammy Rivera knows how to make a fashion statement. The 'Only One' singer recently posted this Instagram photo to show off her stylish evening attire, and fans are loving the red monochromatic look. It's definitely fi-yah!

Big Purr!

Tammy Rivera is a whole mood. The R&B singer recently shared a photo to Instagram rocking a leopard print catsuit and brown thigh-high suede boots. Sis is serving in this stylish look! 

35 and Fine!

Tammy Rivera is celebrating her 35th birthday in style. The Love & Hip-Hop Atlanta star is on vacation in Dubai living her best life. She shared a series of photo on Instagram giving fans a glimpse of her lavish getaway. We are loving her birthday swimsuit! 

Shopping Spree!

Tammy Rivera has always been about her style, but she took it up a notch during the pandemic. According to an interview she recently did with Page Six.

"I just bought a new Birkin bag, I bought a Dior bag, I bought two Celine bags, I bought about four pairs of sneakers. I mean, I've been shopping," she says in her interview. "I bought some Chanel jewelry, some Gucci scarves, Gucci shoes, Valentino shoes, Chloé shoes, and a pair of Chanel sandals," says Rivera. 

The reality TV star spent a whopping $100K on her pandemic wardrobe. She also invested in her own T Rivera swimwear line. 

Tammy has been booked and busy!

Bling Bling!

Tammy Rivera is still celebrating her 34th birthday. The songstress just received a custom diamond watch from her husband, Waka Flocka. Tammy posted a video wearing her new gift while driving her Bentley truck. Her Instagram caption read: "Birthday gifts still coming in... Thank you love @wakaflocka it matches my necklace." The watch matches her 'TRivera' diamond chain from the Ari The Jeweler. 

Aww, happy birthday Tammy!

Tammy showed off her perfect curves in these $45 Fruit-Printed Pants From Urban Outfitters with Chanel accessories.

Tammy wore a black Balmain swimsuit and matching sarong with Hermès sandals.

The birthday girl stunted in an affordable Zara shirt dress with Chanel accessories.

The birthday babe wore a pink fedora from a local Tulum shop, with a two-piece floral set.

Tammy stunted in a $500 two-piece Burberry swimsuit and Prada accessories.

She showed off her perfect curves wearing a black swimsuit with Chanel accessories.