Gunna Denied Bail For Pre-Trial Release For The Third Time
The judge is hesitant of "witness intimidation," which is the reason for the two previous denials.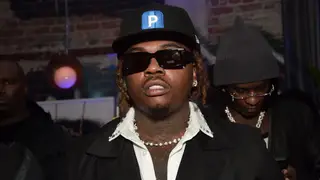 Looks like Gunna will have to wait a little bit longer before being released as the rapper was denied being sent home for a third time due to the judge's fear of "witness intimidation," which was the previous two reasons for he originally pre-trail release denial, according to Billboard.
In a series of tweets, culture reporter Jewel Wicker shared live updates as she headed to court to cover the trial. She shared how Judge Glanville has the same concerns that have "not been otherwise alleviated."
In her final tweet, the reporter shared how the judge will "reconsider" bond for the musician in the future.
BET.com will keep you updated as we continue to receive information.