Medical Examiner Says 12-Year-Old Yhoana Arteaga's Horrific Injuries Were From Being Beaten And Strangled To Death
The little girl's killer is still on the run.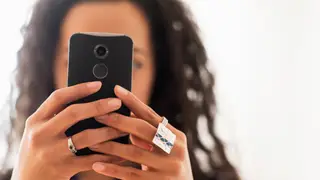 In the tragic death of 12-year-old Yhoana Arteaga, a medical examiner determined the brutal beating she endured. 
Chief medical examiner Dr. Feng Li said Arteaga was beaten, strangled and left partially undressed. She also suffered hemorrhaging and had several bruises and scrapes, reported WSMV.
"There is no doubt about that. It was a homicide, a senseless homicide, a brutal murder, yes," Li told WSMV.
Additionally, Li said of all the cases he's had, this one will stay with him.
"A lot of cases stay in your mind, especially the kids — the infant, the child, the adolescents. These are the tragedies we will remember for a long time," Li told WSMV.
When Yhoana's body was first found on August 10, police determined she sent a text to her mother saying someone was knocking at the door. About an hour later, her family found her dead in her Nashville home.
Li also performed a rape kit on the child because she was found undressed. It has not yet been determined if a sexual assault took place.
Although police are 33 days into the investigation, no suspects have been named or arrested.