Donald Who? Hillary Played No Games And Straight Up Ignored Trump's Arrival To Bush's Funeral
She didn't even throw a pitty side-eye.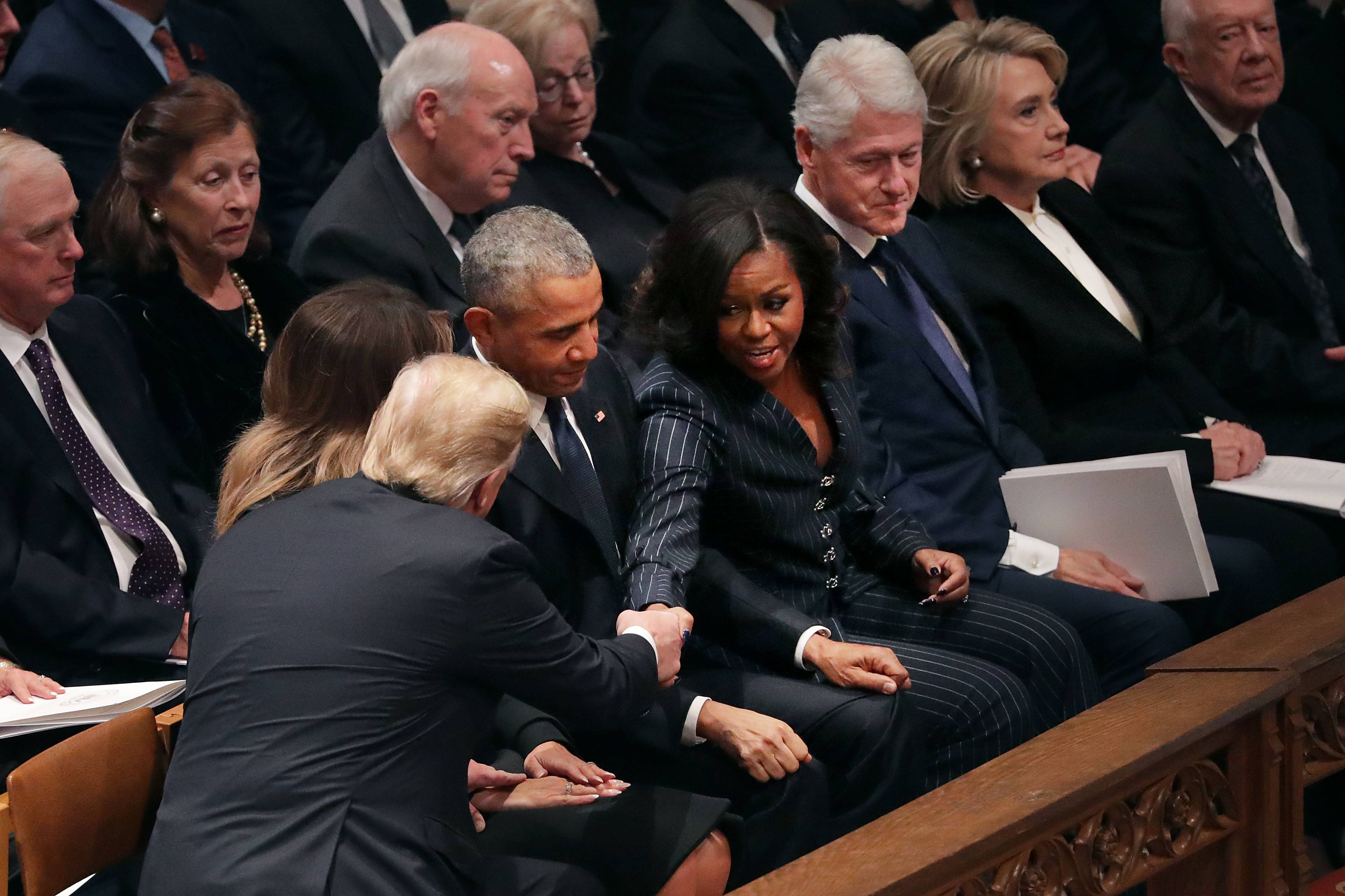 Hillary Clinton cannot hide her disdain for Donald Trump, not even in the pews of George H.W. Bush's funeral service.
Before Trump and his wife, Melania, sat in line with the rest of the former first couples, Barack Obama, Michelle Obama, Bill Clinton, Hillary Clinton and even Jimmy Carter shared several laughs back and forth. 
The moment Donald finally approached, it was as if the air was sucked out of the room and the word smile ceased to exist.
While the Obamas gave a classy but minimal "good morning" to Trump, Hillary was having a staring contest with pulpit

Even Bill tried to give a head nod, but Hillary was not here it

Needless to say, the savage move immediately went viral

Even Jimmy Carter peeped the shade