Hip-Hop Comes to Snoop Dogg's Defense Against Donald Trump
Just one rule when coming for hip-hop: don't.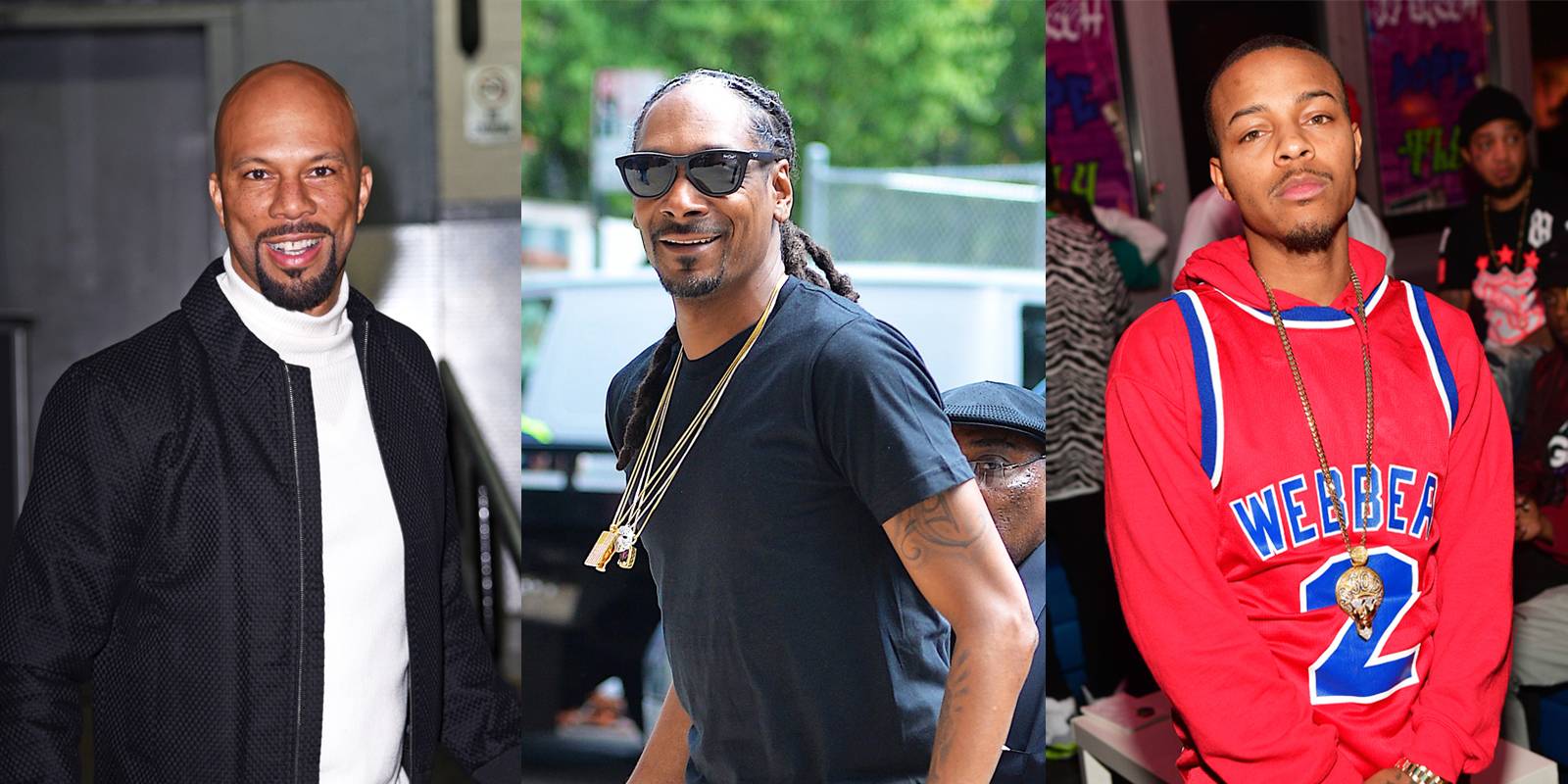 As if the majority of Americans haven't already given a thumbs down to Donald Trump's America, without even having an entire two months in office yet, he's also managed to make his way even further onto hip-hop's bad side after calling out legendary hip-hop veteran Snoop Dogg.
Shad Moss, also known as Bow Wow, jabbed in a follow-up for Tip's mouthful first with a direct mention at Trump via Twitter. Melania Trump, the Slovenian wife of the 70-year-old, just so happened to be collateral damage in the process.
"Ayo, [Donald Trump], shut your punk a** up talking s**t about my uncle [Snoop Dogg] before we pimp your wife and make her work for us," he wrote.
Bow Wow and Snoop's close relationship stems from over two decades ago, when the Long Beach-native discovered Bow and, ultimately, helped sustain his career as one of hip-hop's fresh faces on the late '90s and early 2000s rap scene.
Chicago's hip-hop voice of reason Common took on a more political stance in his defense of Snoop and rap as a whole with one simple clause: the First Amendment.
"Hip-hop always been about freedom of expression," Common said to TMZ when questioned about the "Lavender" video's final scene. "That's one of the most powerful things — hip-hop has been like a voice for so many people."
He continued explaining that the genre has long been known to offer its voice and opinion in the political sphere, citing Public Enemy, KRS-One and even today's most respected rap activists like Kendrick Lamar. Not to mention, the photo from the video of Snoop holding the gun with an ejected "Bang!" sign to "Ronald Klump's" head, which was held up for Common to see during the impromptu interview, was a pretty comical sight for the Chi-Town native himself.
"If you go and think about the days of Public Enemy, and you fast-forward to Kendrick Lamar," he said. "Like, hip-hop artists have always been speaking up and saying what they feel. If it's a president they don't like, if it's a politician they don't like. I was just listening to KRS, and he was talking about Clarence Thomas back then. It was like, if you didn't like what was going on, you speak up. We're entitled to do that as people."
But let Snoop tell it, as he did via Instagram, he's leaving any and all interpretation of his message to the music video. Posting his response, or lack thereof, to Trump's rebuttal, Snoop's defense is nothing more than golden silence.
"They all want to ask me questions and interview me, but guess what?," he says before breaking out into his British accent. "I've got nothing to say, mate!"
See rap's retaliation against Trump below.