A Black Lives Matter Organization is Offering Student Loan Relief
The Black Lives Matter Global Network Foundation isn't waiting for the courts to decide on student loan forgiveness- they're acting now.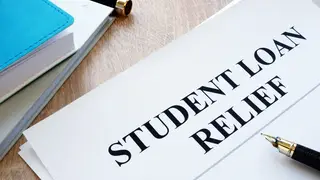 The Black Lives Matter Global Network Foundation created a new relief fund to help Black college students, graduates and dropouts suffering from the rising expenses of higher education and the student loan debt crisis.
The BLM foundation's Student Solidarity Fund will use charitable donations to raise awareness of issues of economic inequality, particularly at a time when a federal student loan forgiveness plan is being delayed by lawsuits filed by opponents of the relief.
The financial help is intended for people who have earned a bachelor's degree as well as those who started their education but never finished. Applicants must have attended an American college or university. To demonstrate their eligibility, candidates must submit loan documentation to the foundation.
The grants are not restricted to student loan payments. The charity said that its relief contributions are intended to lessen beneficiaries' overall debt loads.
Applicants holding $75,000 or less in debt will receive $1,500. Those whose debts total between $75,001 and $150,000 will receive $3,000. And applicants with $150,001 or more in student loan debt will receive $4,500.
Less than two weeks ago, the U.S. Supreme Court said it would consider whether the Biden administration can move forward with a proposal to broadly cancel student loans. President Joe Biden said in August that the government would cancel up to $20,000 of student loan debt for Pell Grant awardees and up to $10,000 of student loan debt for Americans with annual incomes under $125,000.
Almost 26 million applicants have filed for relief, with 16 million applicants accepted so far. But in November, the government ceased accepting applications after a federal judge in Texas contested the plan.