Nick Cannon Shouts Out Jamie Foxx Ahead of 'Beat Shazam' Hosting Duties
The Academy Award-winner is recovering in a Chicago facility following last month's medical emergency.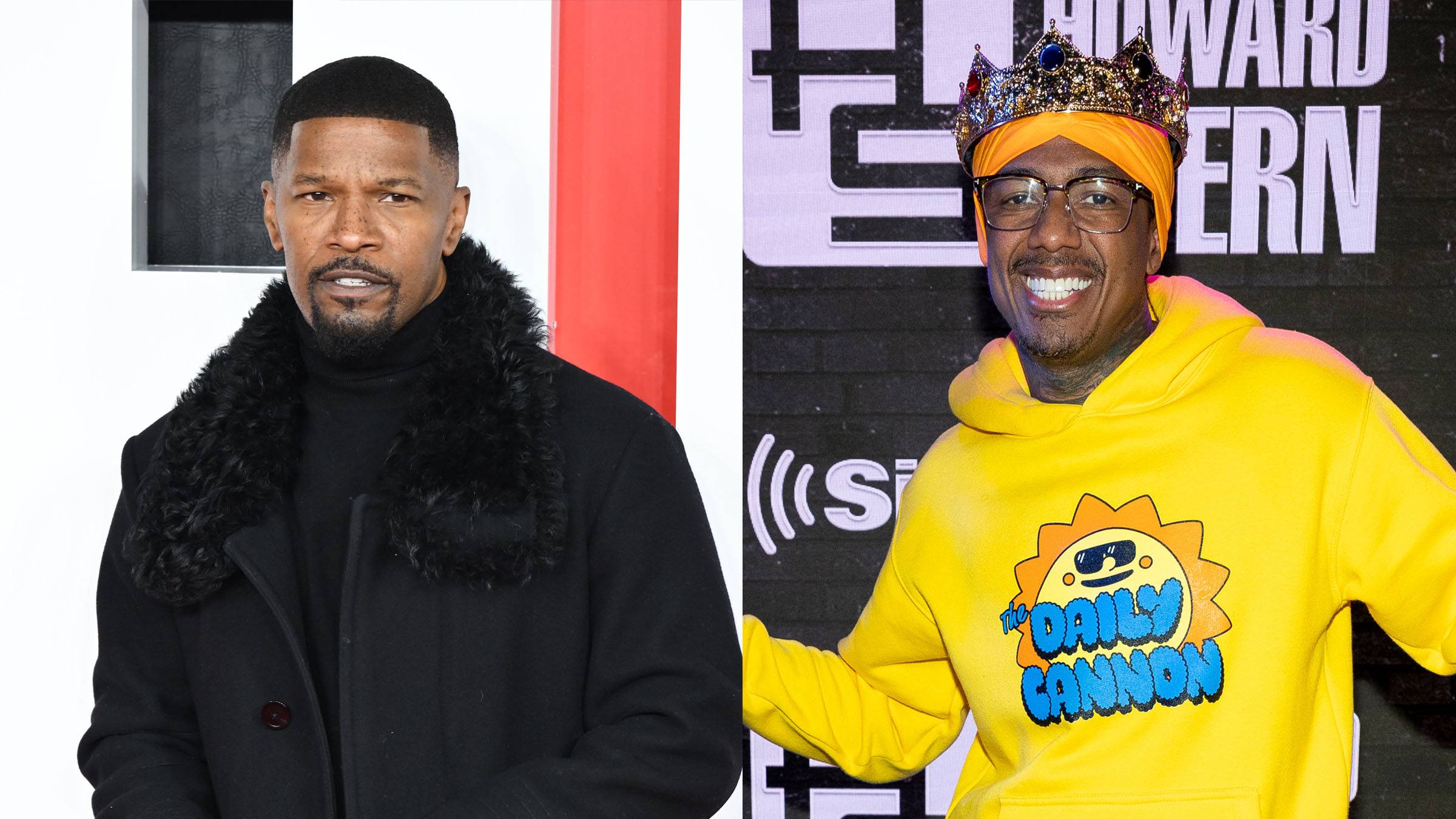 Nick Cannon wants to make his pal Jamie Foxx proud as he's set to take over as host of Beat Shazam amid the Academy Award-winner's recovery. As readers may recall, the Ray star was hospitalized early last month after suffering from an undisclosed medical complication.
Cannon and singer and reality star Kelly Osbourne  will be stepping in for host Foxx and his daughter Corinne, the show's DJ, on the show's sixth season, respectively. Corinne has remained by her father's side since she revealed the news of her father's health on social media.
Ahead of the Tuesday, May 23, premiere, Cannon gave a special shout-out to Foxx, jokingly telling viewers, "Now, I know what you all are thinking: that ain't Jamie Foxx."
"And you are absolutely right. I'm actually Nick Cannon, and I'm honored that Jamie asked me to fill in for him, so make no mistake: this is Jamie Foxx's house," the Wild N' Out host declared. "He has hosted this show for five seasons and given way almost $12 million. It's amazing."
Cannon promised that audience, "I'mma do my best to live up to Jamie's Beat Shazam legacy," noting that it would require him to "do three things: play the biggest hit songs on the planet — I got that — throw a party every single night — got that — and give away how much money?" The Hollywood veteran was soon met with a loud "One million dollars."
It's unclear when Foxx and Corinne will return to the series, however, Fox recently announced that the pair would be leading a new musical guessing game show called We Are Family.
Foxx is undergoing physical rehab in a Chicago facility that reportedly specializes in rehabilitation for patients who have suffered spinal trauma, traumatic brain injury, and strokes.