New Music Monday: Moneybagg Yo & GloRilla, Gucci Mane & Kodak Black And Vedo, Start Your Week With A Fresh Batch Of New Tunes
Tune in every Monday to catch songs you need to add to your rotation.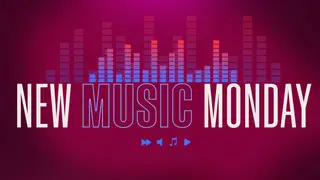 It's hard keeping up with all the new music released each week. Just when you've fallen in love with a certain song, album, or artist, something else drops. It's a fun time to be a music fan, sure, but also tricky.
Rest easy though, as BET has you covered with our weekly New Music Monday, featuring some of the latest artists, sounds, and trends in hip-hop, r&b, Afrobeat, house and more. We present an eclectic mix of established
You'll find a familiar (and not-so-familiar) array of artists and emerging music. So, without further ado, here are ten new records that you should kick off your week with — led by Moneybagg Yo and GloRilla, Gucci Mane and Kodak Black, Vedo and Chris Brown and Hit-Boy and Offset.
Memphis came together in a big way on Friday as Moneybagg Yo and GloRilla linked for "On Wat U On" – a back-and-forth song where the pair essentially lay out a relationship fight in some ways akin to Kendrick Lamar's song "We Cry Together" featuring Taylour Paige, from last year.
Gucci Mane and Kodak Black once again come together for their latest collaboration with "King Snipe". The single is a club banger that relays Kodak's classic distinct trappy sound with the video showing them at the club and performing in front of a crowd of fans.
R&B singer/songwriter Vedo released his new single "Do You Mind". Featuring Chris Brown, the song is from his brand new album, Mood Swings, which is comprised of 13 tracks and guest appearances from Brown and Tink. On the song, the Michigan-born artist sings about setting the right tone for the night.
Hit-Boy tapped Offset for their collaborative new single "2 LIVE". It debuts as part of the platinum producer's Mixed & Mastered collaboration with Patrón with the song featuring the rapper and producer drop bars about balling out on a night in Atlanta.
Additionally, PARTYNEXTDOOR, Key Glock and Jeremih released new songs and videos. See our list below.
Moneybagg Yo (feat. GloRilla): "On Wat U On"

Gucci Mane (feat. Kodak Black): "King Snipe"

Hit-Boy & Offset: "2 LIVE"

Vedo (feat. Chris Brown): "Do You Mind"

PARTYNEXTDOOR: "Her Old Friends"

Key Glock: "Spike Lee"

Jeremih: "Changes" Sped-Up

21 Lil Harold (feat. 21 Savage): "Ain't On None"

Armani White: "GOATED."

Dondria: "Lose Myself"

Bonus Heat #UpAndComing: Check out Lil Gnar's brand new song/video "Stonecrest"

It's one of our new favorites!