Michael Irvin Files Defamation Lawsuit Seeking $100M After Hotel Chain, Employee Accuse Him Of Misconduct
The Hall of Fame wide receiver is 'the latest victim of our cancel culture,' says Irvin's lawyer.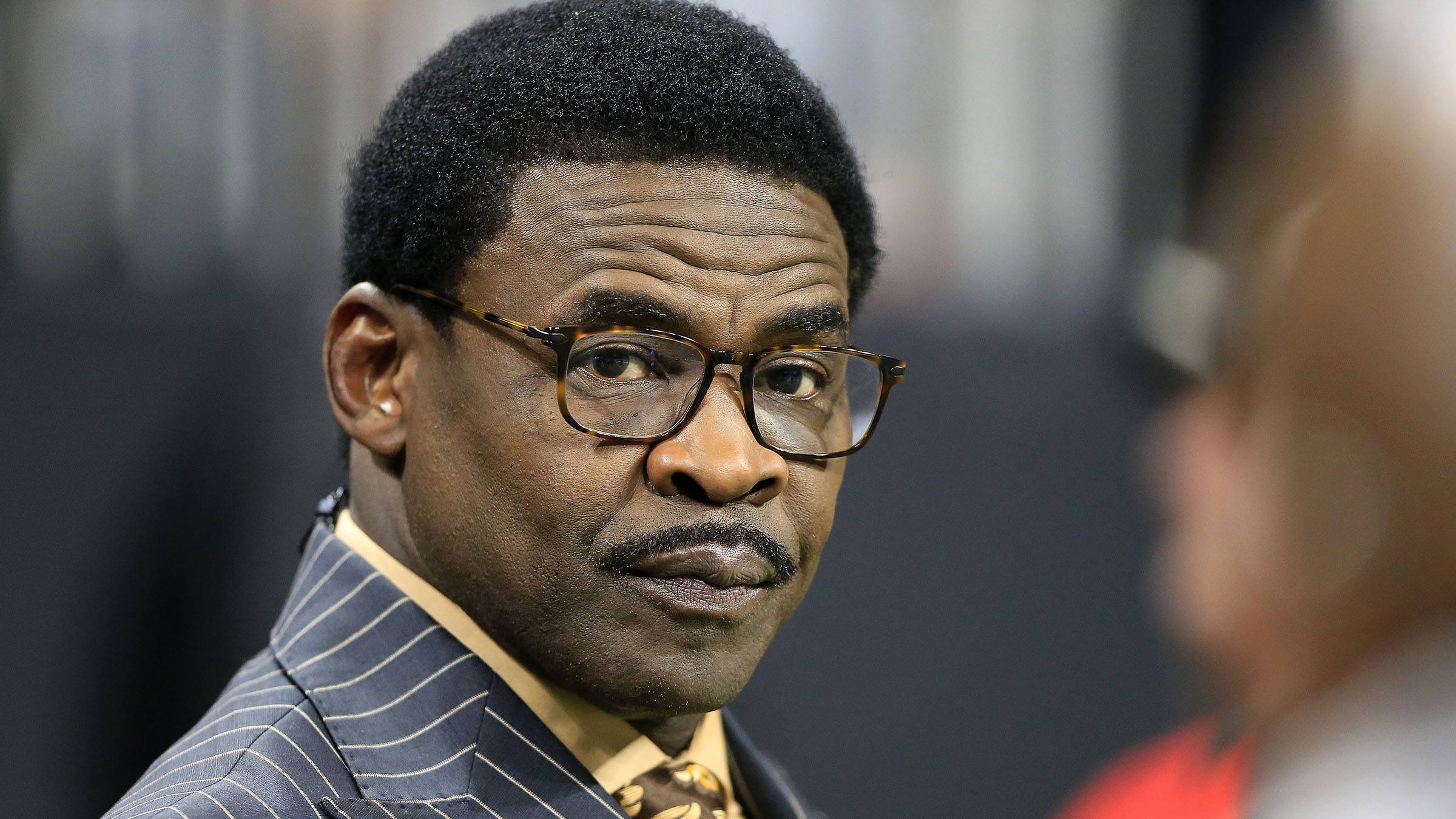 Retired Dallas Cowboys wide receiver Michael Irvin filed a defamation lawsuit alleging that a Phoenix hotel and a female worker wrongly accused him of misconduct. Following that complaint, the NFL Network removed Irvin from its Super Bowl week coverage.
USA Today Sports reports that the Hall of Fame player filed the lawsuit Feb. 9 in Collin County, Texas, naming the Marriott International and a "Jane Doe" as defendants. The lawsuit seeks $100 million in damages.
Irvin told Dallas radio station KRLD and the Dallas Morning News that he had a brief conversation with a woman at the hotel on Feb. 5 that lasted between 45 seconds and one minute, but "there was no sexual wrongdoing," The Washington Post reported.
"We shook hands. Then I left. … That's all I know," Irvin recalled, adding that he didn't remember the meeting at first because "I had a few drinks, to tell you the truth." Irvin said he went to his hotel room and slept.
"Evidently, as Plaintiff was sleeping one of the managers of the Hotel reported false information to the NFL about the Plaintiff accusing him of improper behavior towards a hotel employee,' the lawsuit states, according to USA Today Sports.
"Plaintiff's representatives have reached out to the hotel and even met in person to obtain clarity about this situation and provide witnesses and resolve this matter before Plaintiff's reputation could be damaged any further—but to no avail," the lawsuit continued.
Irvin believes his reputation was damaged and wants to prove his innocence.
"It is clear Michael is the latest victim of our cancel culture where all it takes is an accusation to ruin a person's life. Michael looks forward to clearing his name in court and hopes the court of public opinion will see the truth come out as well," Irvin's lawyer Levi McCathern told USA Today Sports.