Chris Brown Canadian Concert Loses Four Sponsors
Halifax mayor and Breezy's rep weigh in on the controversy.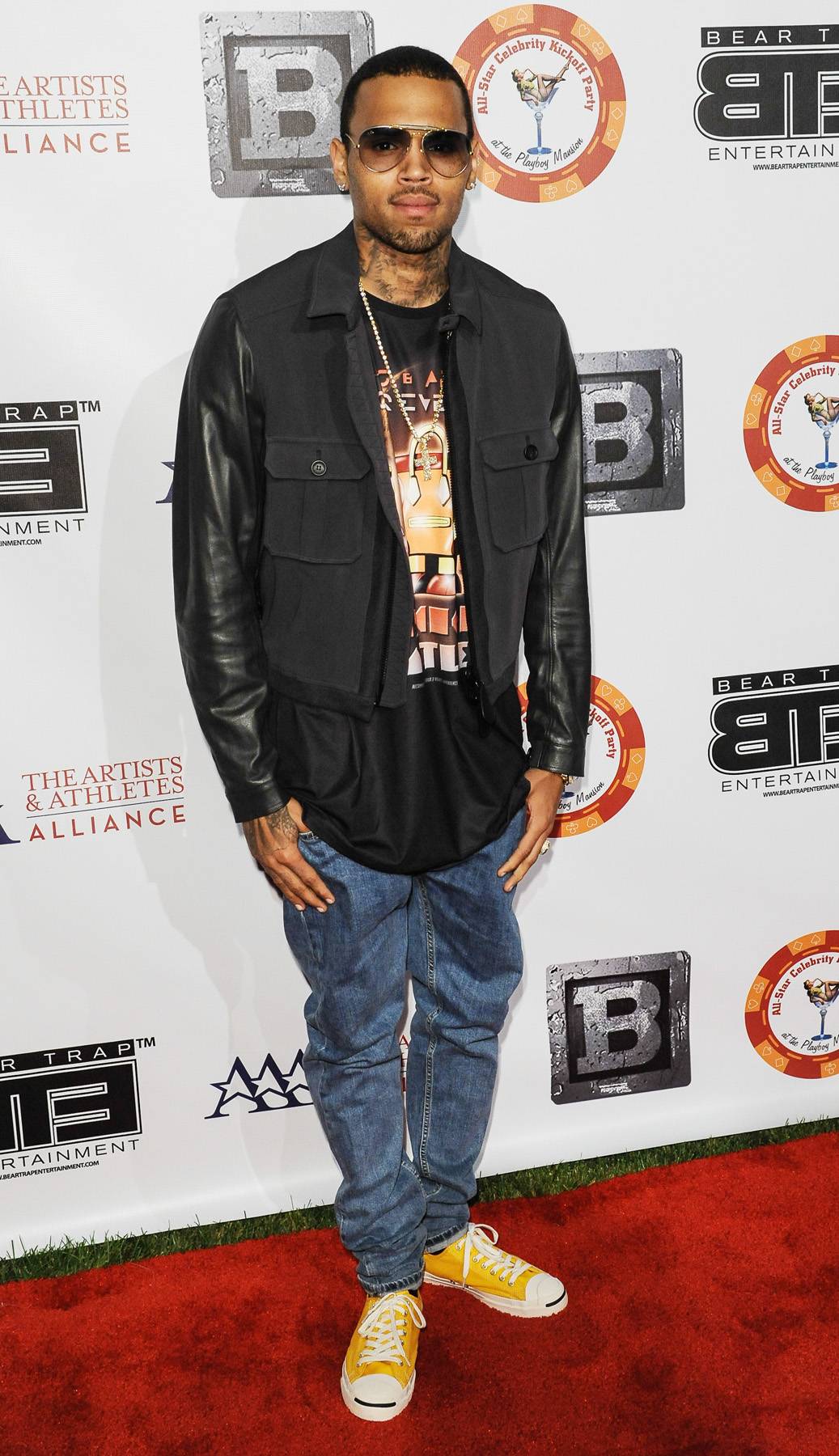 Chris Brown is set to headline the Energy Rush summer music festival in Halifax, Nova Scotia next month, but organizers are having trouble keeping sponsors on board given the singer's ongoing legal issues and tarnished reputation, reports CBC News.
There was pubic outcry in response to the announcement of Breezy being on the bill and the other three performers walked as well.
Halifax Mayor Mike Savage weighed in. "I'm not a big fan of his behavior in the past, obviously," he said. "... This is an arrangement that's been made contractually between Alderney Landing [the venue], the radio station, the promoter and with Chris Brown ... I wish I'd had some input in it beforehand. I think I would have given a fairly strong opinion, but the fact is he's been booked and there are now legal obligations. I don't like it and I hope people vote with their wallet."
In a statement to E! News, Brown's rep expressed disappointment over the controversy. "It's a shame that some people are so short-sighted and uninformed. Chris is an award-winning artist whose goal is to inspire and entertain."
Noting Breezy's various philanthropic and charitable efforts, the unnamed rep added that the "Fine China" singer "strives to learn from his past and to grow as a person, "as we should all do," and is still "looking forward" to his performance.

 
BET.com is your #1 source for Black celebrity news, photos, exclusive videos and all the latest in the world of hip hop and R&B music.
(Photo: Celebrity Monitor / Splash News)