Defense Rests In Ahmaud Arbery Slaying Trial, Closing Arguments Expected
The accused shooter testified that he didn't feel threatened when he fired his shotgun.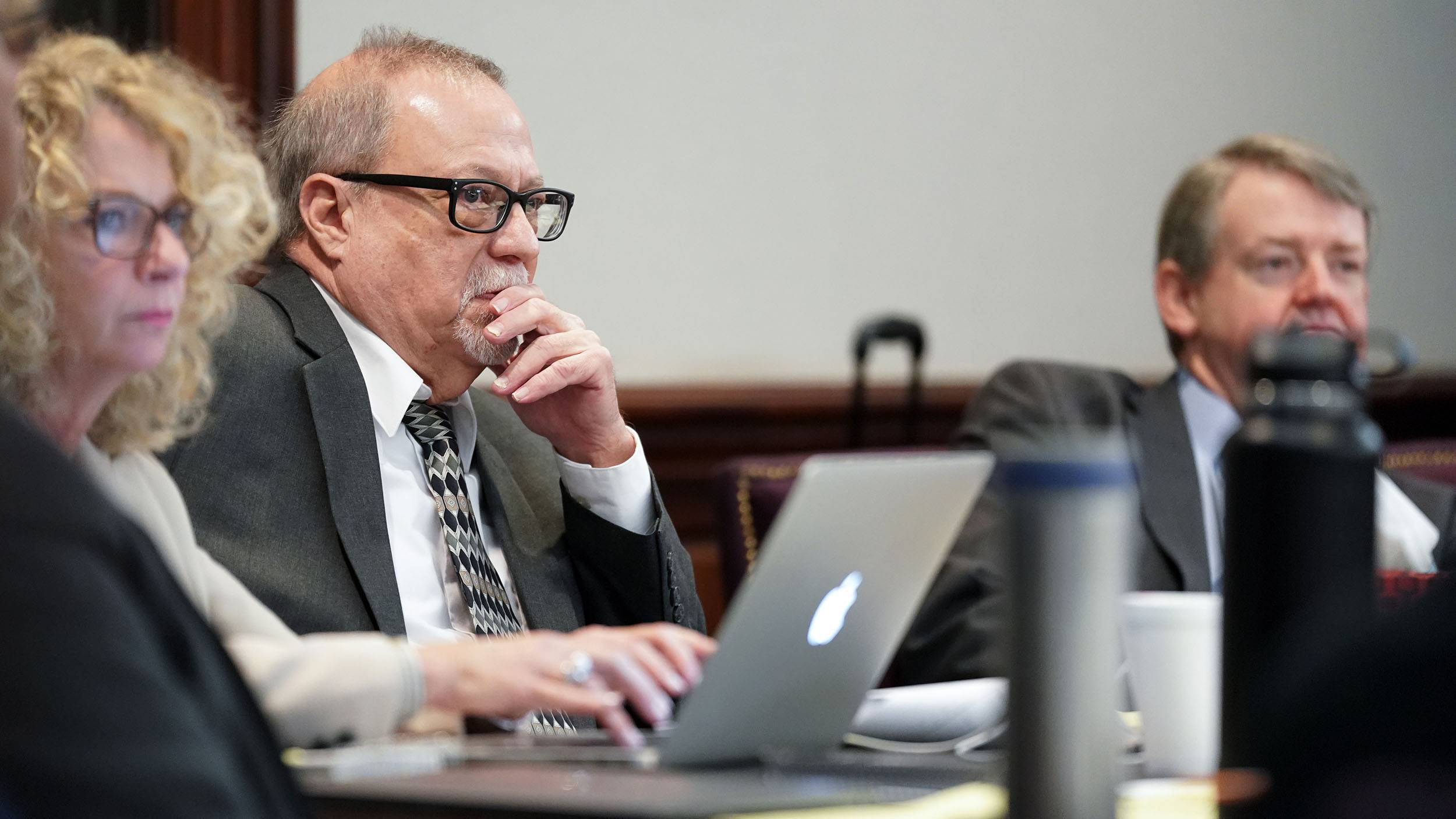 Closing arguments were scheduled for Monday morning after defense attorneys rested their case Thursday (Nov. 19) in the trial of three white men charged with chasing and killing Ahmaud Arbery, USA Today reports.
In presenting its case, the defense called seven witnesses, including the shooter Travis McMichael who testified under cross-examination that he didn't feel threatened before firing at the 25-year-old Black man at close range.
McMichael and his father, Greg McMichael, allegedly armed themselves to pursue Arbery in a pickup truck after seeing him running in their neighborhood outside of Brunswick, Ga., on February 23, 2020.  Following behind them in a vehicle, neighbor William "Roddie" Bryan recorded the incident, taking cellphone video of Travis McMichael shooting Arbery with a shotgun. The McMichaels said they believed Arbery was a burglar.
Travis McMichael testified Wednesday (Nov. 17) to share his "side of the story" about his confrontation with Arbery. The next day, he faced cross-examination from the lead prosecutor Linda Dunikoski.
McMichael agreed with Dunikoski that there were several moments during the pursuit when he could have stopped chasing Arbery but said he wanted to "watch" Arbery's movements.
McMichael said he thought Arbery was possibly armed but agreed with the prosecutor that Arbery didn't threaten him or show a weapon.
"I didn't know if he was a threat or not," McMichael stated, adding that he was "under the impression" that Arbery could be a threat because Arbery was running straight at him and tried to get into Bryan's truck.
"All he's done is run away from you," Dunikoski said. "And you pulled out a shotgun and pointed it at him."
The prosecutor highlighted several inconsistencies in his statements. For example, she pointed out to the jury that McMichael told investigators he couldn't recall if Arbery grabbed his gun.
She asked, "So you didn't shoot him because he grabbed the barrel of your shotgun, you shot because he came around that corner and you were right there and you just pulled that trigger immediately?"
"I was struck. We were face to face ... and that's when I shot," McMichael responded.
The Associated Press reported that six neighbors testified Thursday for the defense, stating they posted messages on Facebook about property crimes and suspicious people in their subdivision.
Their testimony supported the defense's argument that their clients were lawfully trying to stop burglaries in their neighborhood and that McMichael opened fire in self-defense.
Yet, there was no evidence presented that Arbery had committed any crimes.

Also on Thursday, The Brunswick News reported Judge Timothy Walmsley denied a motion for a mistrial from Bryan's attorney Kevin Gough. He made the motion after a prosecuting attorney asked a witness if she believed someone who stole something deserved the death penalty. That attorney was scolded by Walmsley and the jury was told to disregard the question.
Outside the courthouse on Thursday, Black pastors gathered to support the Arbery's family.
Arbery's mother, Wanda Cooper-Jones said she was'' very encouraged" by pastors coming to the trial to pray with her family, according to USA Today. "It really meant a lot to me. It really did," she added.
The presence of high-profile ministers, including the Revs. Al Sharpton and Jesse Jackson, in the courtroom with Arbery's family, had earlier prompted the defense to ask Walmsley to declare a mistrial because it would influence the jury. However, the judge denied that motion as well.