Kaytranada Shouts Out 6-Year-Old Who Recreated "Girl" Production Beat
"You will go far!!," the Grammy award-winning entertainer said.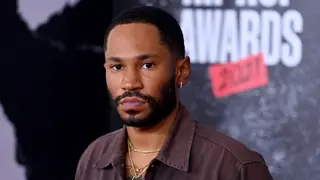 Producer Kaytranada is praising a 6-year-old boy who recreated the production beat from his 2015 "Girl," and now the video clip has gone viral.
The clip was initially shared on TikTok and showed Miles Bonham with all the proper equipment to make the beat come alive.
"That's how we get the Kaytranada sound," Bonham said in the clip.
The Grammy award-winning producer and DJ headed over to Bonham's social media post to share a few words of encouragement for taking on the challenge!
"Love how you used your voice to make the Kaytranada synth!" he wrote. "You're so good at what you do, Miles. You will go far!!"
Kaytranada released his sophomore album, Bubba, back in 2019, and it went on to win Best Dance/Electronic Album at the 2021 Grammys.
Earlier this month, he released his song "Twin Flame" with Anderson. Paak.