Gas Station Owner Charged In Fatal Shooting Of Black Teen He Thought Was Stealing
Cyrus Carmack-Belton, 14, was not shoplifting police said, and there was no evidence he was.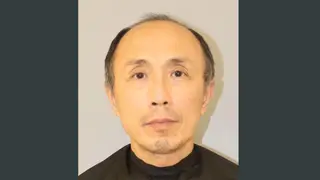 The owner of a Columbia, S.C., gas station, who accused a Black teen of shoplifting before chasing and fatally shooting him, was arrested and charged with murder on Monday (May 29). In a case that incited anger in the community and protests.
According to USA Today, Rick Chow, 58, suspected middle-school student Cyrus Carmack-Belton, 14, was shoplifting. Officials say Carmack-Belton entered the Xpress Mart Shell on Sunday night (May 28), but there was nothing to prove that he was stealing.
"He did not shoplift anything," Richland County Sheriff Leon Lott told reporters at a news conference Monday (May 29). "We have no evidence that he stole anything whatsoever."

A "verbal confrontation" developed between the owner's son and Carmack-Belton before the teen fled, officials said.
Chow, armed with a pistol, and his son chased the teen in the direction of a nearby apartment complex. Sheriff Lott said that Carmack-Belton fell during the chase, but rose back to his feet.
Chow's son said the teen had a gun, leading to Chow shooting him in the back as he ran away. He was shot in his back one time, causing heart and hemorrhaging damage, said Richland County Coroner Naida Rutherford.

"Regardless, even if he had shoplifted four bottles of water, which is what he initially took out the cooler and then he put them back, even if he had done that, that's not — that's not something you shoot anybody over, much less a 14-year-old," Lott said.
Lott said Chow, who legally owned his firearm,  has a history of confrontations with shoplifters and customers. He was not charged with anything in previous cases but police reports were filed.
In the aftermath of the shooting, protesters gathered outside the store on Monday night (May 29). Several people broke into the store and confiscated merchandise, USA Today reported. Broken glass and shelving units were knocked to the ground, with the outside vandalized with spray paint. Taped outside the door was a sign that read "No child deserves to die over water." Other signs read, "#JusticeForCyrus" and "Rick murdered a child."
Rutherford, who said in an Instagram video that she knows Carmack-Belton's family, said authorities recovered a gun next to Carmack-Belton's body, but Rutherford said in an interview with USA Today: "There's no evidence showing that he was waving that gun around, there's no evidence showing he was brandishing it in any capacity."
She also said she traveled to the gas station to speak with protesters. It was her goal to urge people not to add to the trauma and grief that the family is already experiencing by spreading false information.

She described the tragedy as being "something that the Black community has experienced for generations: being racially profiled, then shot down in the street like a dog."
Chow's first court appearance took place on Tuesday (May 30). A bond hearing will be scheduled later.