Thom Bell, Musical Icon Of Philadelphia Soul, Dies At 79
Tributes have been coming in for the man behind hits like "La-La Means I Love You" and "Rubberband Man".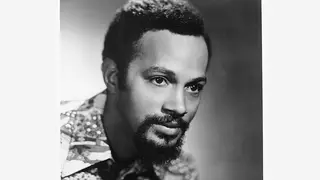 Thom Bell is a name you may not know, but a man whose talents you certainly recognize. A pioneer of the iconic Philadelphia soul movement, Bell was a classically trained record producer, arranger and songwriter who produced the hits that were the soundtrack of an entire generation. News of Bell's death on Thursday (December 22) was reported first by Patty Jackson, host of Philly R&B radio station 105.3 WDAS-FM. He was 79.
According to The Hollywood Reporter, Bell's attorney confirmed his death saying, "Thom Bell left an indelible and everlasting mark on the history of popular music, but even more so, he will be remembered by all who knew him as a kind and loving friend and family man. The music world has truly lost one of the greats."
Thom Bell worked with famed Philly producers Kenny Gamble and Leon Huff to create the Philadelphia soul sound that took over the R&B charts in the 1960s and 1970s. He is responsible for such hits as, "Didn't I (Blow Your Mind This Time) '' by The Delfonics, "Back Stabbers" by The O'Jays, and "You Make Me Feel Brand New" by The Stylistics to name a few.
Born in Kingston, Jamaica in 1943, Bell and his parents moved to Philadelphia when he was a youngster and encouraged him to pursue his musical prowess. By his ninth birthday, Bell was playing the piano, flugelhorn and drums as part of his classical music education. His first job in 1965 was as an arranger under the Cameo-Parkway label where he also first met Gamble and Huff, but it wasn't until he met the Delfonics that he was able to turn their 1968 "La La Means I Love You" into a top five hit in the U.S. In 1972, then he got with the Stylistics on "You Are Everything" and with the Spinners on "I'll Be Around".
Bell worked with some of the greatest voices in music including Dionne Warwick, Deniece Williams, Johnny Mathis, Elton John along with many others. He co-wrote a number of soul classics with his writing partner Linda Creed  including "Betcha By Golly, Wow," "You Are Everything," "You Make Me Feel Brand New" and "Stop, Look, Listen (To Your Heart)." These collaborations garnered Bell some 30 gold discs and 10 platinum discs as well the first  Grammy awarded for producer of the year, non-classical. In 2017, Bell was presented with the Recording Academy's trustees award, which is the institution's lifetime achievement award for non-performers. He is survived by wife Vanessa and his children, Royal, Troy, Tia, Mark, Cybell and Christopher.
Fans have taken to social media to post messages of condolences using "#RIPThomBell to remember the legend. Here are some of them below.