Watch: Allen Iverson Shows Basketball Was More Than a Game to Him in Hall of Fame Speech
You have to see this emotional moment.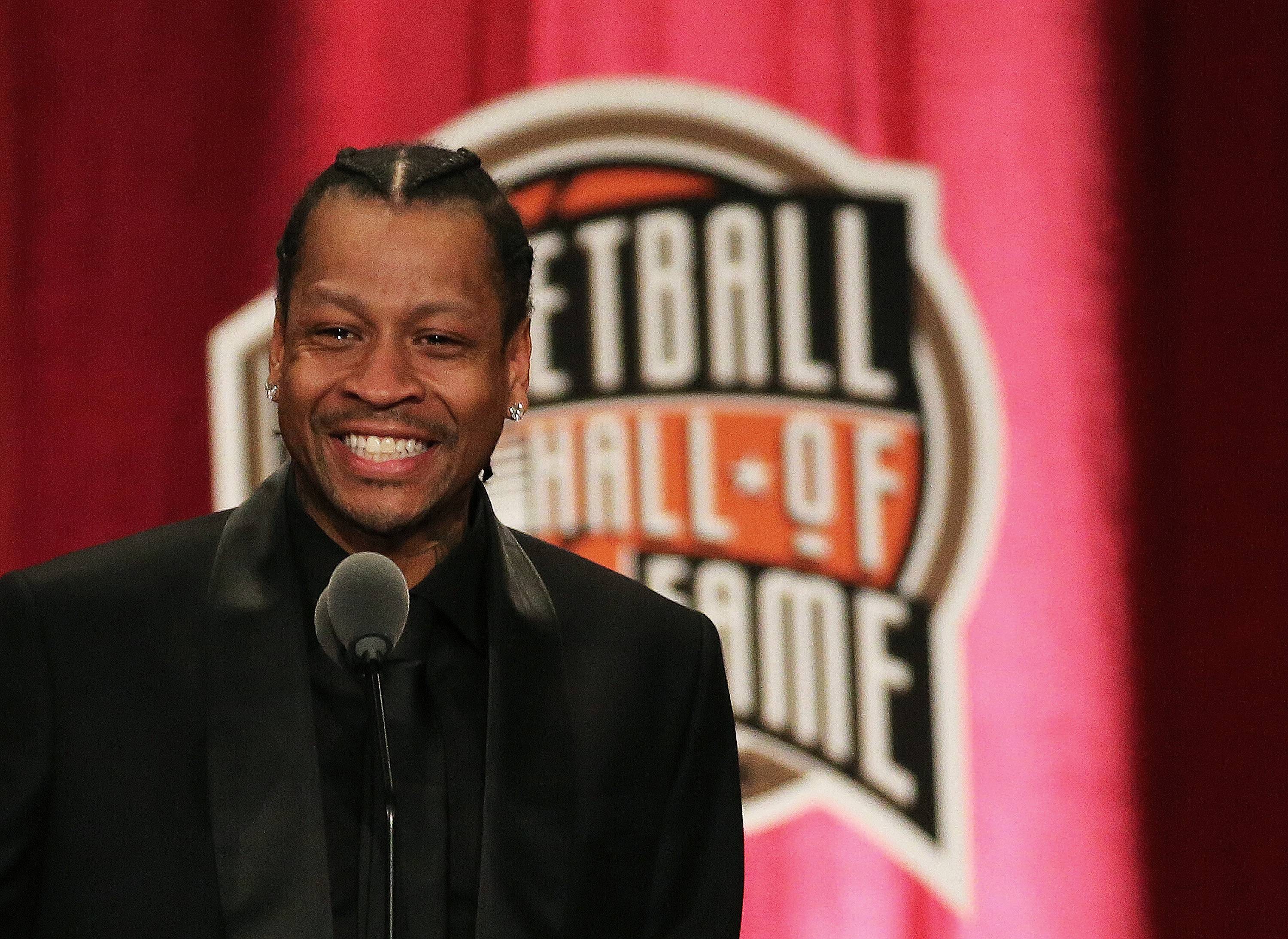 Allen Iverson received one of the most presitigious honors of his career on Friday evening when he was inducted into the Basketball Hall of Fame alongside other prominent athletes like Shaquille O'Neal, Yao Ming and Sheryl Swoopes. While the honor itself was a moment, it was his heartfelt speech that left many in tears.
In his emotional speech, the retired Philadelphia 76er thanked just about everyone who had a hand in his success from his family and friends to his Georgetown University coach John Thompson and every artist who's motivated him throughout his career with their music like Jadakiss, Michael Jackson, Tupac and more.
It was the moment where he said he first met his idol, Michael Jordan, that started the waterworks for many, though.
"I walked out on the court and I looked at him, and for the first time in my life, a human being didn't look real to me," he said. "I literally seen his aura. It looked like he was glowing. I'm sitting there saying to myself, 'Man, that's Mike!' I can't stop looking at him. I'm looking at his shoes, like, 'Man, he got on the Jordans.'"
Take a look at his full speech, below:
This isn't the first time The Answer gave a speech worthy of conversation. In July, 2015, while receiving the Game Changer Award at the 2015 inaugural NBPA Players' Awards, he spoke on being moved by the honor.
"People always say, 'What's up, A.I.?' And I say the same thing to them 99.9 percent of the time: I tell them, 'The same fight, different round,'" he said. "And that's what it is. This world is a world title fight and some rounds, the rounds are days, and some days you're going to get knocked down and some rounds [are] going to be good, some [are] going to be bad, but the only thing that matters is getting back up and fighting again."
Watch Allen Iverson accept the Game Changer Award at the 2016 Players' Awards in the BET video, above.