Anniversary of 1998 Embassy Bombings Resonates With Recent Closings
Wednesday, Aug. 7 marks the 15th anniversary of the 1998 Embassy bombings in Kenya and Tanzania. The horrific event linked to terrorist group al-Qaida echoes recent embassy closings enforced due to an intercepted message between senior al-Qaida operatives.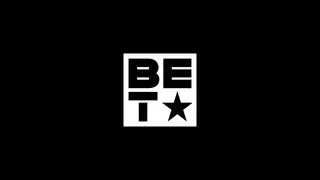 Fifteen years ago today, more than 200 Americans and Africans lost their lives in simultaneous bombings of the U.S. Embassies in Nairobi, Kenya, and Dar es Salaam, Tanzania.
Thousands more were wounded in the explosions which placed terrorist group al-Qaida and leader Osama Bin Laden on a global stage for the first time.
During his first presidential trip to Africa in July, President Barack Obama recognized the anniversary by paying tribute to the deceased and met with several survivors at a memorial in Dar es Salaam. A recent statement from the president echoed those remarks, while also touching on the country's increased attentiveness to its foreign government workers.
"The United States is steadfast in our commitment to protect the American men and women who dutifully serve our nation overseas, and we will remain resolute in working with our partners to combat violent extremism in East Africa, across the region, and around the world," read the statement. 
"We continue to stand with our East African partners to bring terrorists to justice and will carry on our efforts to prevent these attacks in the future." 
The anniversary comes at a precarious time this year amid a chain of raised alarms linked to intercepted al-Qaida messages that led to the prolonged closing of 19 embassies and consulates across the Mideast and North Africa and extensive travel warnings. An unprecedented course taken to avoid a potential al-Qaida attack, these heightened security measures have elicited unanswered questions of whether an attack would take place in the United States.  
"There is a significant threat stream, and we are reacting to it," Gen. Martin Dempsey, chairman of the Joint Chiefs of Staff, said in an interview." The threat is coming from an "al-Qaida branch," he said. "The intent is to attack Western, not just U.S., interests."
BET Global News - Your source for Black news from around the world, including international politics, health and human rights, the latest celebrity news and more. Click here to subscribe to our newsletter.
(Photo: REUTERS/CORINNE DUFKA/LANDOV)