Commentary: How Justice Scalia Celebrated Black History Month
Conservative Supreme Court Justice Antonin Scalia is going to do us a favor and take away our "entitlements" at the voting booth.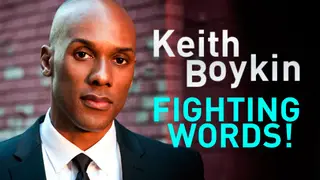 This year, Black History Month began just a few weeks after the historic second inauguration of America's first Black president, but it ended this past week with an ominous reminder of how far we have to go.

Maybe we should have suspected a problem when the final week of Black History Month kicked off with a controversy over the Oscars after The Onion news satire organization called 9-year-old Academy Award-nominated actress Quvenzhané Wallis, star of Beasts of the Southern Wild, a four-letter word that should not be associated with any child.

By Tuesday, we were commemorating the one-year anniversary of the death of Trayvon Martin, the 17-year-old Black kid who was shot and killed by a gun-wielding neighborhood watchman for looking suspicious by wearing a hoodie and carrying a bag of Skittles and a can of Arizona iced tea in Sanford, Florida.

The day after the anniversary, the five conservative members of the U.S. Supreme Court seemed ready to strike down a key provision in the 1965 Voting Rights Act that protects African-Americans and other minorities in several southern states with a long history of racial discrimination. The case arose because the leaders of Shelby County, Alabama, apparently don't think racial discrimination is such a big a problem anymore.

Even worse, during oral arguments, Justice Antonin Scalia, the court's most belligerent conservative, seemed to agree, describing the voting rights law as a "racial entitlement." Scalia's language reminded me of the infamous 19th century Justice Joseph Bradley, who once struck down a civil rights law because he said the nearly all-white Congress in 1875 was actually trying to make Black people "the special favorite" of the law.

Ironically, the Supreme Court arguments took place at exactly the same time and directly across the street from the place where President Obama unveiled a new statue of Rosa Parks in the U.S. Capitol Rotunda. Parks's famous refusal to give up her seat to a white man on a public bus in Montgomery, Alabama, in December 1955 helped spark the civil rights movement.

The Supreme Court arguments also took place the same day when the murdered body of Marco McMillan, one of the few Black gay mayoral candidates in the South, was discovered on a river levee in Mississippi. How can our voting rights be safe when our candidates for office are not even safe?

And remember, it was just a few weeks ago during Black History Month when Obama introduced us to Desiline Victor, the 102-year-old African-American woman who waited hours in line to cast her vote in Florida, after that state's Republican Gov. Rick Scott tried to suppress the African-American vote by reducing the number of days for early voting. Of course, Justice Scalia wasn't in the room when Victor received a standing ovation at the State of the Union address. He chose not to attend.

Victor comes from a place where a state senator recently suggested Black people should have to wait in long lines to vote like they do in Africa. "How much more convenient do you want to make it?" State Sen. Mike Bennett asked. Instead of making it too easy, Bennett said, "I want them to go down there, and have to walk across town to go over and vote." Believe it or not, that guy was just elected supervisor of elections in Manatee County, Florida.

So yes, Justice Scalia, things have really changed for Black people in the South. From Louisiana to Alabama to Mississippi to Florida, racial minorities no longer need the protection of the law. Surely we can trust well-meaning white people to protect us instead.

So to celebrate the end of Black History Month this year, Justice Scalia is going to do us a favor and take away our "entitlements" at the voting booth. Thank you, Mr. Justice. And Happy Black History Month to you too!
Keith Boykin is a New York Times best-selling author and former White House aide to President Clinton. He attended Harvard Law School with President Barack Obama and currently serves as a TV political commentator. He writes political commentary for BET.com each week.
The opinions expressed here do not necessarily reflect those of BET Networks.
BET National News - Keep up to date with breaking news stories from around the nation, including headlines from the hip hop and entertainment world. Click here to subscribe to our newsletter.