Robin Thicke Has Temporarily Lost Custody of His 6-Year-Old Son
Sources say he's also banned from contact with Paula Patton.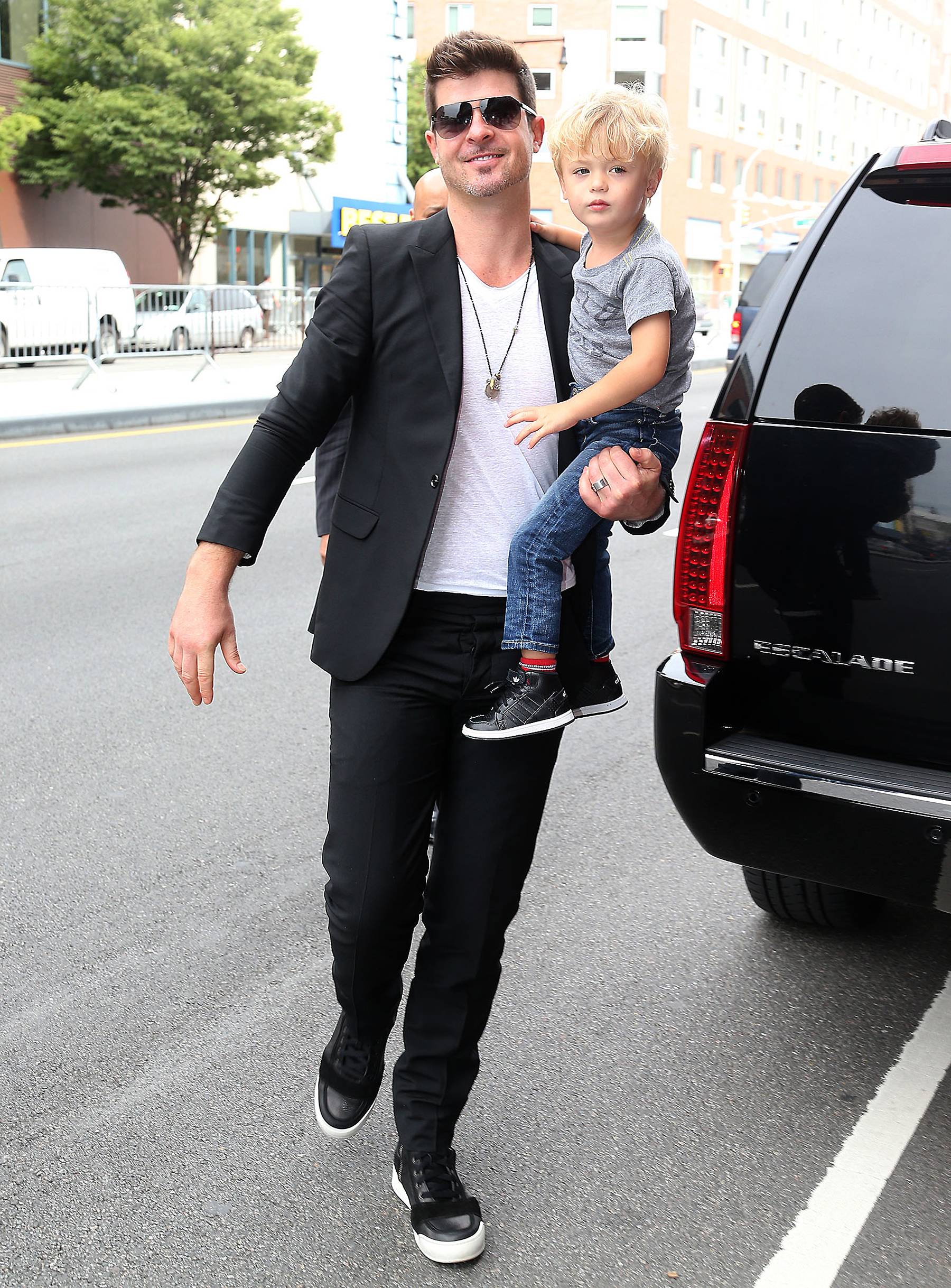 According to Daily Mail, Robin Thicke has now lost custody of his son, Julian, per a restraining order filed by Paula Patton.
On Thursday (Jan. 26), a judge temporarily ruled in favor of Thicke's ex-wife, granting the R&B singer only monitored visits and ordering him to stay away from Patton.
The site reports that the decision followed swiftly after Judge Colin Leis implemented the temporary restraining order amid accusations of emotional and physical abuse. The restraining order also prohibits Thicke from seeing Patton's mother, Joyce.
The "Blurred Lines" singer and his attorney Larry Ginsberg have filed against the order, claiming that it holds no weight and is simply a bitter backlash from Patton for being denied sole custody. Daily Mail also reports that Thicke believes Patton has "manipulated" their son and is still actively seeking sole custody.
In addition, his lawyer filed a declaration with the judge with information about an open investigation on Patton for "emotional abuse," Daily Mail says. The Department of Child and Family Services has formally closed the investigation against Thicke, filed on Jan. 3, due to "unfounded" evidence as well. Writing that "[Patton] is trying to take a second bite of the apple," Thicke's lawyer has also reported that investigations have been dropped against him amid reports of child abuse for spanking his son.
This story is developing.