Adidas Catches Heat Over Male-Presenting Model In Women's Swimsuit Ad For Pride Month Collection
The shoe giant has drawn the ire of conservative commentators for the new ad.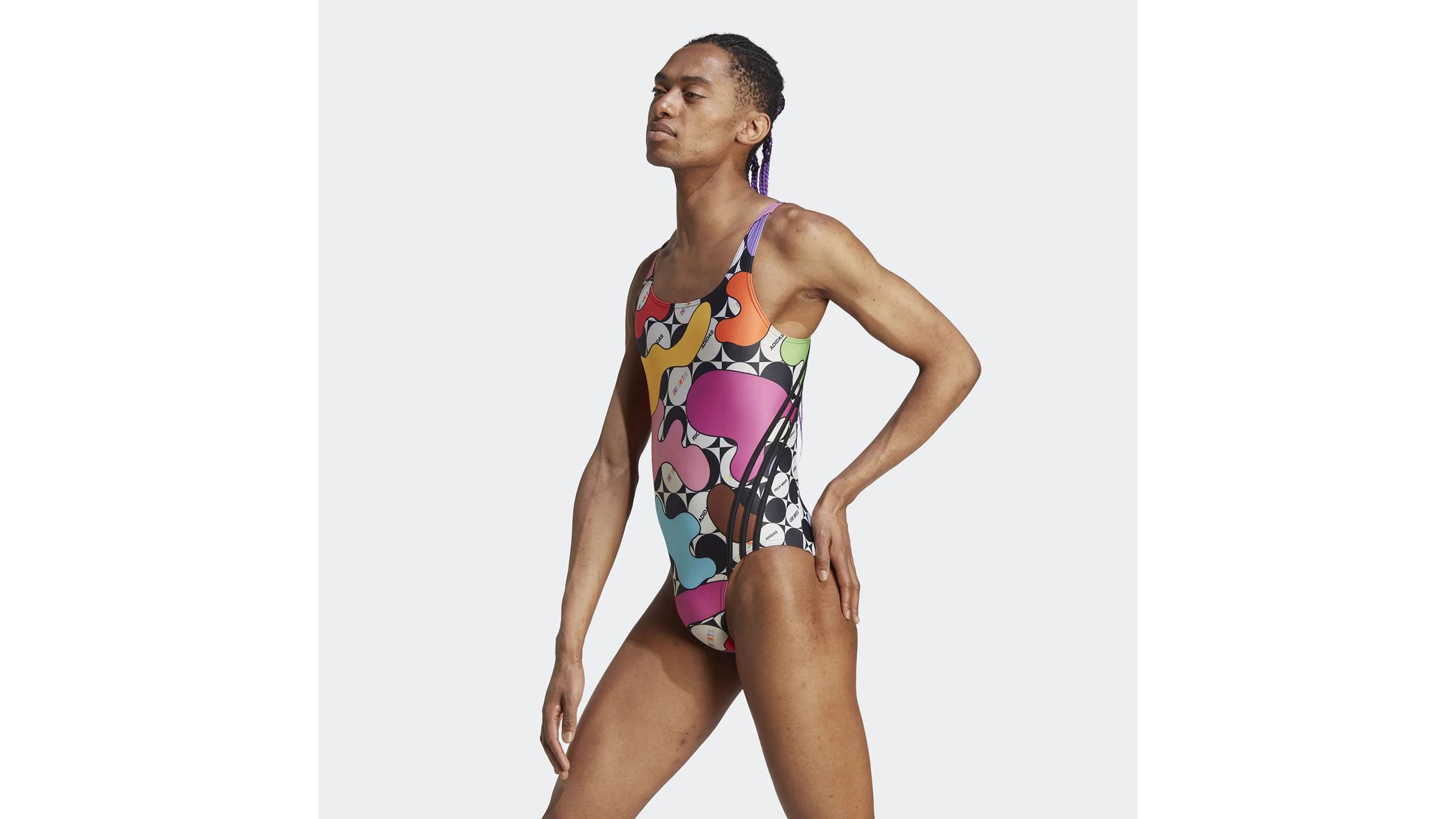 Adidas is getting flack from conservatives for a photo of a male-presenting model in a one-piece swimsuit. The "Pride Swimsuit" retails for $70 and features a colorful pattern set on a black-and-white background. On the shoe giant's website, the ad for the suit features a plus-size model. However, an image of a Black male-presenting model has drawn outrage and even talks of a boycott on social media.
Former Trump White House spokesperson, Kayleigh McEnany called the ad part of a greater plot for the "erasure" of women.
"Women are being erased from pop culture, from society, from commercials. But what's striking to me is the speed at which it's happening and the rate at which it is happening. … Bud Light, Adidas, every day we're talking about a new company," she said on air.
NCAA Swimmer Riley Gaines said, "What the image says to me is that women don't matter, is that we're not good enough to model even our own swimsuits made specifically for women."
However, social media commenters are expressing frustration with the advertisement with some calling the ad "misogynistic" and accusing the company of "gaslighting" women.
Adidas brought its 2023 Pride Collection to life with queer South African fashion designer Rich Mnisi. The brand described the partnership as "a celebration of self-expression, imagination and the unwavering belief that love unites" by exploring "fluidity, color and patterns."
Pride Month takes place every June recognizes lesbian, gay, bisexual, transgender and queer identities, as well as their plight, contributions to society, and impact on history.