Chicago Police Solve Murder Of Popular Street Journalist But Suspects Not Prosecuted
A controversial legal principle called 'mutual combatants' may have played a role in allowing Zack Stoner's accused killers to walk free.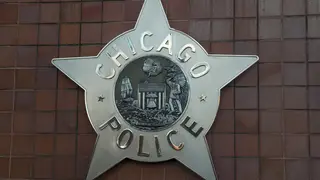 Zachary Stoner, an independent Chicago journalist, was known for his ability to interview underground hip hop figures and gang leaders in places where mainstream reporters rarely tread. But his 2018 killing shocked his YouTube followers and the journalism community, which roundly condemned it. Although his death was tragic, it went unsolved – until now.
The Associated Press obtained Chicago police records that indicate investigators arrested suspects in the fatal shooting of the videographer, but they were released after the Cook County State's Attorney's Office in 2019 decided not to prosecute.
At issue  is a controversial legal principle called "mutual combatants" that may have influenced the prosecutor's decision.
In a brief statement on Oct. 31 to the AP, the prosecutor's office said "the evidence was insufficient" to file charges, contending that the police agreed.
Stoner, 30, also known as "ZackTV1," had a huge following on YouTube for his video reports on local gang members and affiliated rappers.
WLS reported in 2018 that a vehicle pulled up alongside Stoner's Jeep around 1:30 a.m. in Chicago's Printer's Row neighborhood and opened fire at the his SUV on May 30, 2018. Two bullet holes shattered the Jeep's windshield, and Stoner was shot in the head. He was taken to Northwestern Memorial Hospital, where he was pronounced dead.
According to the AP, the police in 2018 and 2019 arrested five suspects, age 19 to 22, on probable cause of first-degree murder. They were arrested based on video, eyewitness, cell phone location data and ballistics.
The prosecutor based its decision not to prosecute partly on "inconsistent witnesses" and the killing of two suspects. Another suspect told the police that he "didn't pull the trigger."
At the same time, the police said the prosecutor cited the possibility that Stoner's homicide was a case of "mutual combatants," the AP reported. Mutual combatants is a legal concept, from an era of prearranged Old West gunfights and duels between noblemen, in which the sides in a conflict agree to fight on equal terms.
But it raises questions about whether Chicago gangs can go unprosecuted if authorities can't determine who initiated gunfire and who returned fire in self-defense.
In a separate 2021 case, Cook County state's attorney's office declined to prosecute five suspected Four Corners Hustlers street gang members on first-degree murder charges. A police report said, "Mutual combatants was cited as the reason for the rejection," the Chicago Sun-Times reported.
Chicago Mayor Lori Lightfoot warned that the prosecutor's decision could send the city "into chaos," according to the Sun-Times.
In Stoner's case, the AP reported that he was at a bar where a rap battle took place on the night of the shooting. A witness said he appeared nervous and walked out of the bar with his friends. At 1:29 a.m., Stoner was gunned down just two blocks from the bar.
Two of Stoner's friends were passengers in his SUV during the attack. The police believe one of Stoner's passengers returned fire.
Police documents blacked out the names of Stoner's passengers. But his friend, rapper Thomas "T-Streetz" Davis identified himself on social media as one of them. Davis and the other passenger have died since the shooting.

According to Reporters Without Borders, Stoner had also received threats connected to his coverage of the death of Kenneka Jenkins, a suburban Chicago woman who was found dead in a hotel freezer. Weeks of speculation had gone around surrounding her death, but nobody was ever charged because investigators determined that she accidentally became trapped in the freezer and died inside.

Stoner had said that he was reluctant to post interviews with her friends because of an unnamed person's threats, but eventually posted them. Police never determined that Stoner's killing was connected to his coverage of Jenkins' death.

It is still possible that the remaining three suspects could be charged in Stoner's death, the Sun-Times reported. Illinois Gov. J.B. Pritzker signed new criminal justice reform legislation in October that partially changed the "mutual combatants" rule. That still remains to be seen, however.