Report Explores Barriers for Black Girls' Educational, Economic Success
NAACP Legal Defense Fund and the National Women's Law Center released "Unlocking Opportunity for African American Girls" as a call to action for educational equity.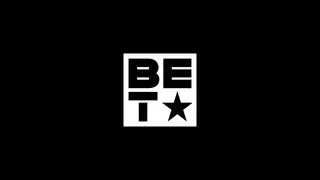 A new report seeks to expand conversations around educational and economic inequities and opportunities for African-American girls.
Released by the NAACP Legal Defense Fund and the National Women's Law Center, "Unlocking Opportunity for African American Girls" addresses how Black girls face significant obstacles to achievement due to the intersection of racial and gender discrimination and stereotypes. Policy recommendations are also provided to remedy the current racial inequities found within the young demographic.
Some of the proposed solutions include eliminating overly punitive and exclusionary discipline practices in schools, supporting pregnant and parenting students and increasing access to athletics and other after-school programs.

"We urge educators, school leaders, community leaders and members, advocates, policymakers, and philanthropic organizations to take action to advance the success of African American girls, complementing the important ongoing work to improve educational outcomes for boys and men of color," the report reads. "Our entire nation has a stake in ensuring the academic and professional success of all children."
As Colorlines reports, the statistics for African-American girls and education confirm a series of major racial gaps:
Thirty-four percent of African-American girls did not graduate high school on time in 2010, compared to 22 percent of all female students.
Black girls' suspension rate is six times higher than their white female counterparts.
Twelve percent of African-American pre-kindergarten through 12th-grade female students received an out-of-school suspension during the 2011-2012 school year. In the state of Wisconsin that school year, more than one in five of every black girl received an out-of-school suspension.
In 2013, 43 percent of black women without a high school degree were living in poverty, compared to 28 percent of white women with the same levels of educational attainment.
Black women with full-time jobs working year-round still make just 64 cents on the dollar compared to white men, and 82 cents for every dollar that their white female counterparts make.
"Unlocking Opportunity for African American Girls" was compiled partly in response to "My Brother's Keeper," the Obama administration's $200 million initiative to support young boys and men of color. Critics of the initiative have argued that excluding girls and young women is a glaring mistake.
Last June, more than 1,000 women of color, including acclaimed writer Alice Walker and lawyer Anita Hill, signed an open ether calling for gender equality in "My Brother's Keeper."
"We simply cannot agree that the effects of these conditions on women and girls should pale to the point of invisibility, and are of such little significance that they warrant zero attention in the messaging, research and resourcing of this unprecedented Initiative," the letter read.
President Obama recently addressed the criticism at the Congressional Black Caucus Foundation's award dinner, where he referenced the White House Council on Women and Girls as a possible starting place instead of a full-on inclusion.
BET National News - Keep up to date with breaking news stories from around the nation, including headlines from the hip hop and entertainment world. Click here to subscribe to our newsletter. 
(Photo: Andersen Ross/Blend Images/Corbis)