South African Woman Celebrates Her 128th Birthday
Johanna Mazibuko is the oldest woman alive.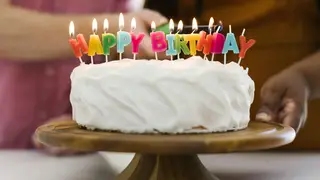 On May 11, Johanna Mazibuko celebrated her 128th birthday.
Mazibuko is considered the oldest woman alive and credits her health to  fresh milk and wild spinach, according to Metro.
The South African Woman was born in 1894 and told reporters she was raised on a maize farm in Ottosdal. The eldest of 12, she currently lives in Jouberton, Klerksdorp. Reflecting on her life, Mazibuko told the outlet, "I was married to an older man. His first wife had died. He was an independent man. He had a horse carriage and cows. I would milk the cows and make butter to sell. That man treated me very well and made me forget about my life before him. I did not want for anything."

The mother of seven still has two children alive today. She made her living doing domestic work for farm owners.
Her caregiver since 2001, Thandiwe Wesinyana, said, "I can't sleep when I am not next to her. When I come back, she will also say she couldn't sleep. She says she just sits by the window looking at the gate and wondering when I will be back."
Mazibuko has not been recognized by the  Guinness Book of Records.
Mazibuko told Metro she has a request when she passes away, "When I die, they must slaughter a cow for me. They must bury me well, so that I never bother them."