Travis Scott's Potential Brand Earnings For 2020 Have Been Revealed
McDonald's is netting him $20 million.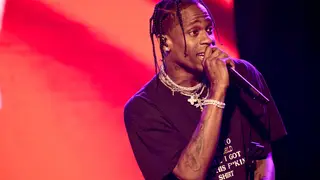 Travis Scott is set to make a pretty penny from his brand collaborations in 2020. 
So far this year, Scott has announced massive collaborations with McDonald's, Epic Games, Mattel, and PlayStation as companies continuously come to him to elevate their brands. 
Forbes recently released estimates of  how much money Scott is set to make from some of these collaborations.
Starting with his collaboration with McDonald's, the Cactus Jack meal and uniforms will net Scott $5 million from the company and $15 million in the branded merch sales. 
For his work with Nike, Forbes estimates that he will bring in $10 million this year. 
Scott's partnership with Sony, of which was only announced recently, is set to make him $1 million. However, according to Forbes, the actual value of the contract comes from what's ahead. He's potentially set to earn upwards of $20 million with a "Co-branded console" and possible "Travis Scott videogame" in the course of his multi-year contract. 
Overall, Forbes estimates that Scott will make more than $100 million through corporate partnerships and branded content. That's a lot of chips.
Earlier this month, Scott announced the Cactus Jack Foundation, a nonprofit that gives students scholarships at historically black colleges. 
He also revealed that he's partnering with The Parson's School of Design to create a Cactus Jack program in Houston.