Brewing Success: Hip-Hop Icon Jadakiss Transforms His Rhymes into Entrepreneurial Rhythms
From setting the stage ablaze with his lyrical prowess to establishing unique business ventures and advocating for his community, Jadakiss exemplifies the indomitable spirit of hip-hop culture.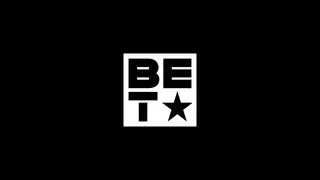 Half a century ago, the seed of hip-hop was planted. Little did anyone know that it would grow into a mighty cultural tree, its branches reaching into every aspect of our contemporary pop culture. Music, fashion, and above all, an indomitable entrepreneurial spirit that gifted many artists with unique business opportunities. Standing tall among these innovators is Yonkers' own, Jadakiss.
Jadakiss rose from the hip-hop scene of the late 90s, solidifying his presence as part of the Bad Boy Records trio, The LOX, alongside Styles P and Sheek Louch. Jadakiss wasn't just another emcee; he was a wordsmith, unafraid to dissect gritty topics like street life and politics with his lyrical prowess. His solo journey began in 2001 with the album Kiss tha Game Goodbye, amassing a dedicated fanbase with hits like "We Gonna Make It," "Why?," "By My Side," and others.
But Jadakiss didn't just stop at music. A potent entrepreneur, he leveraged his influence beyond the stage. Teaming up with Styles P, they established two juice bars in New York, aptly christened Juices For Life. Jadakiss sees these as a beacon of health in his hometown.
"It's important to give back to the community with Juices For Life or anything that gives kids hope," Jadakiss said. "Give them pride and dignity that they can do something else besides being mischievous. Once you create some financial revenue and invest wisely, do something you love."
And that's precisely the path Jadakiss treads. The most recent jewel in his entrepreneurial crown is the Kiss Café, a family-run coffee enterprise he co-founded with his father and son. With Jadakiss' father, Bob Phillips, boasting decades of coffee industry experience, the family aims to brew the company into a multigenerational success story.
"As I more approached retirement age it's something I wanted to leave for the next generation," said Phillips. "I love coffee and I love what it's all about and I would love to pass it on."
Whether in collaboration with friends or family, these ventures reinforce the culture's ability to unlock grander opportunities for artists like Jadakiss. Financial institutions like Ally are eager to support this movement, positioning themselves as a pioneering digital service, offering consumer and commercial banking products, online investing and wealth management. Ally aims to extend their services to the Black community by upholding diversity, equity, and inclusion at its core.
This includes initiatives to enhance financial  education and economic mobility, fostering financial stability, and independence for all communities, particularly as one of the first online-only banks. Programs like Moguls in the Making, Fintropolis, and partnerships with UnitedMasters and Earn Your Leisure further bolster their culture of inclusion.