John Beasley, Best Known for 'Everwood' and 'The Soul Man,' Dead at 79
The prolific actor died in his hometown of Omaha, Nebraska.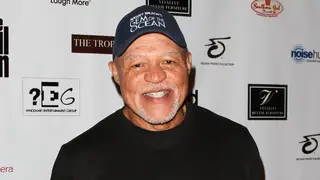 John Beasley, the accomplished actor revered for his notable performances in productions such as Rudy, Everwood, and The Soul Man, has sadly passed away. At the age of 79, Beasley died in a medical center located in his beloved hometown of Omaha, Nebraska.
Beasley's son, Mike W. Beasley confirmed the news in a Facebook post, writing, "Man…you know this is a part of life…but that doesn't make it any easier."
He continued, "I lost my best friend today. They say you shouldn't ever meet your heroes because they don't turn out to be who you thought they were. That is so wrong. My hero was my father. Thank you for everything. I hope I made you proud. Love you more."
Tributes from fans and industry figures alike have already begun to pour in on social media. Actress and fellow Omaha native Gabrielle Union wrote on Twitter, "My father & John's brother were best friends their entire lives. John ALWAYS made sure I knew I had family, guidance, and kindness in this industry that can make you feel incredibly lonely.
She added, "Every time we got to work together was a joy & we made it #NativeOmahaDay in every scene. Feeling lucky to have experienced his smile & laugh & his enormous talent."
Union asked that her supporters pray  for the Beasley family and "all who were blessed to bask in his light."
Beasley was a janitor, a machine operator, a Philadelphia TV producer, an independent jitney driver, and a longshoreman before he began taking drama classes at the University of Nebraska in the 70s.
During his acting career, which didn't kick off until the 80s, the star garnered over 60 television and film credits, including making appearances in The General's Daughter, Walking Tall, Spell, and Brewster Place across Oprah Winfrey, and many more.
His cause of death has not yet been made public.