Jada Pinkett-Smith Stuntwoman Accuses Gotham of Racism
Kelsee Devoreaux says a white stuntwoman was put in Blackface.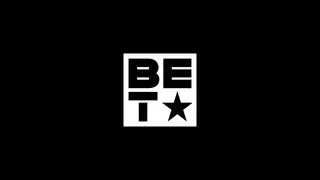 Gotham is the new critically acclaimed series that further tells the folklore of Batman, but now the drama is shrouded in criticism over accusations of racism. A white actress's face was painted black so she could double for a woman of color.
Jada Pinkett-Smith's stuntwoman, Kelsee Devoreaux, has spoken out to Radaronline.com and is slamming the series for its un-politically correct practices. Devoreaux was explicitly told by the series that there was no stunt work available, yet a white stunt woman was hired for Jada who was painted "Black" with dark makeup. "This did happen and it will not and should not ever be tolerated especially in today's age," says Devoreaux. "This is 2014 and is not acceptable."
Before this professional snub, Devoreaux has stood in for Pinkett-Smith in such TV series and films as Hawthorne, Terminator Salvation, Lincoln Heights, The Haunted Mansion, The Matrix Reloaded and more. 
Earlier this month, Warner Brothers, which produces Gotham, apologized, telling Deadline in a statement, "A mistake was made this week in casting a stunt woman for a guest star in a particular scene on the show. The situation has been rectified, and we regret the error."
But Devoreaux countered, "If being resolved means that the person responsible for it has not been fired, then nothing has been resolved." The stunt actress adds the stunt double who was painted black was visibly uncomfortable with having her appearance altered.  
"She was so freaked out and uncomfortable by the situation," Devoreaux continued, "that she contacted SAG immediately."
A SAG member told Radar, "The relevant SAG-AFTRA contract is clear: the  practice known as painting down is improper. It further states that when the stunt performer doubles for a role which is identifiable as Black/African-American and the race of the double is also identifiable stunt coordinators shall endeavor to cast qualified persons of the same sex/and or race involved."
Devoreaux says Pinkett-Smith "definitely knows about this," but reps for Gotham and Will Smith's better half currently have no comment on the matter.

Watch Kevin Hart in a new episode of Real Husbands of Hollywood every Tuesday, 10P/9C.
(Photo: Frederick M. Brown/Getty Images)