Drake and 21 Savage Sued By Conde Nast For Using Fake Vogue Cover To Promote New Joint Album 'Her Loss'
The publication is suing for $4 Million in damages.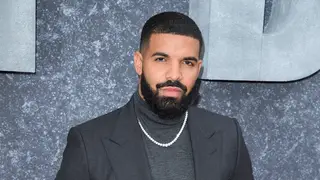 Drake and 21 Savage are being met with a lawsuit due to their unauthorized replica Vogue magazine covers the duo used to promote their new album Her Loss according to TMZ.
According to documents obtained by TMZ, the rappers are being sued due to promoting their album using what looks like a real Vogue cover issue, leading fans to believe the publication would be releasing a special edition with the duo.
Conde Nast has shared with the outlet despite the OVO rapper shouting out editor-in-chief Anna Wintour for her alleged blessing on using the cover, this was not actually the case. The legacy publisher expressed the company didn't "endorse 'Her Loss' in anyway"  and claimed to have asked the rapper to take the marketing materials down.
Conde Nast also shared that both Drake and 21 Savage's teams sent out email blasts "celebrating" the alleged Vogue cover, and that copies would be handed out to fans across the country.
The document claims a few fans were able to snag the false cover with the replica, even including a photoshopped picture of Wintour posing with the Scorpion musician.
The popular lifestyle publication is planning to sue the artists for $4 Million in damages and is pushing for the judge to shut down any further distribution immediately.