Missouri Leads The Nation In Black Homicide Victim Rate, Study Says
Nationwide, Blacks account for a disproportionate percentage of homicide victims.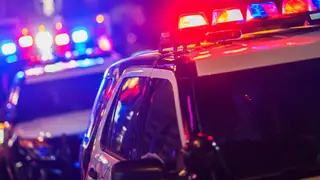 Missouri is once again the state with the highest Black homicide victims rate in the nation.
Black homicides there reached 50.64 per 100,000 residents in 2019 – substantially ahead of the 29.2 rate in Illinois, which ranked second, Springfield, Mo., station KOLR reports.
Citing newly released data from the Violence Policy Center, KOLR said this marks the sixth consecutive year that Missouri has topped the list.
From 2014 to 2019, Missouri's Black homicide rate also increased by 45%, the study found. And over the past 13 years, Missouri has ranked either first or second on the list, with St. Louis and Kansas City accounting for the vast majority of the state's Black homicide victims.
In the following order, Indiana, Wisconsin and Tennessee rounded out the top five states on the list.
Nationwide, Black Americans accounted for 14% of the population but 52 percent of all homicide victims in 2019, according to the findings of Washington, D.C.-based Violence Policy Center.
There were a total of 7,441 Black homicide victims reported in 2019. Gun violence was responsible for 88% of those killings.
"Black men, women, boys, and girls are the most impacted victims of homicide in our nation, yet year after year this shocking and unacceptable toll is allowed to continue." VPC Executive Director Josh Sugarmann said in a statement. "These deaths almost always involve a gun, and the resulting devastation ravages families, friends, and community members."