Alabama Inmate "Baked to Death" in a Blazing Hot Cell According to Lawsuit
An autopsy found Thomas Lee Rutledge had an internal body temperature of 109 degrees.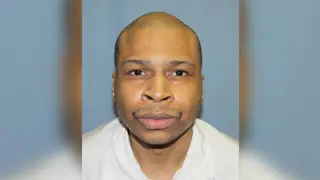 When Thomas Lee Rutledge died in his prison cell near Birmingham, Ala. in a mental health unit, a federal lawsuit alleges that prison guards couldn't have been surprised at the outcome.
According to AL.com, in a 58-page complaint, lawyers argue that William E. Donaldson Correctional Facility prison guards knew the heating system on the unit was faulty, and had caused other men to die from extreme heat. So when the 44-year-old Rutledge was found on December 7, 2020 with a body temperature of 109 degrees, "in his cell sitting near the window of his cell with his head/face out the window believed attempting to breath/obtain cool/cold air," according to an autopsy report, Rutledge's attorneys argue the man's death was no accident.
The lawsuit alleges on the weekend of December 5, and 6, prisoners complained about excessive heat in their cells, and that despite an outdoor low of about 30 degrees, the heating system to Rutledge's area of the prison exceeded 130 degrees, "he was literally baked to death in his cell."
The complaint points out that "human beings cannot survive without remedial measures in temperatures above 101-104 for extended periods of time." The men in the unit holding Rutledge never leave their cells, and they are unable to control the temperatures inside them. Many of the men in the mental health unit, including Rutledge were on psychotropic medications, which can impair the body's ability to regulate its temperature.
The prison's own Psychotropic Medications and Heat Policy require that if temperatures in a cell or housing area rise to 90 degrees, inmates should be moved into cooler cells or areas and the shift officials and health services should be notified. Staff should also offer fans, fluids, ice and extra showers if inmates require.
Lawyers for Rutledge claim the wardens and officers failed to institute policies requiring officers to take measures to cool inmates, and that the wardens failed to require training.

The lawsuit was filed in Feb. 2021 on behalf of Rutledge's estate and his sister LaVentra Rutledge. The plaintiffs allege cruel and unusual punishment in violation of the Eighth Amendment and seeks damages, according to AL.com.
Since the suit was filed, evidence from the boiler room has been destroyed. On September 22, 2021, Rutledge's lawyers requested the boiler logs, but prison officials objected and kept the records. The suit further alleges that an official claims the records were destroyed in a flood caused by a burst water pipe.