"Eminem's Not Better Than Me": The Game Requests Rapper's Presence at Verzuz
"I used to think Eminem was better than me. He not," said The Game while on the 'Drink Champs' podcast.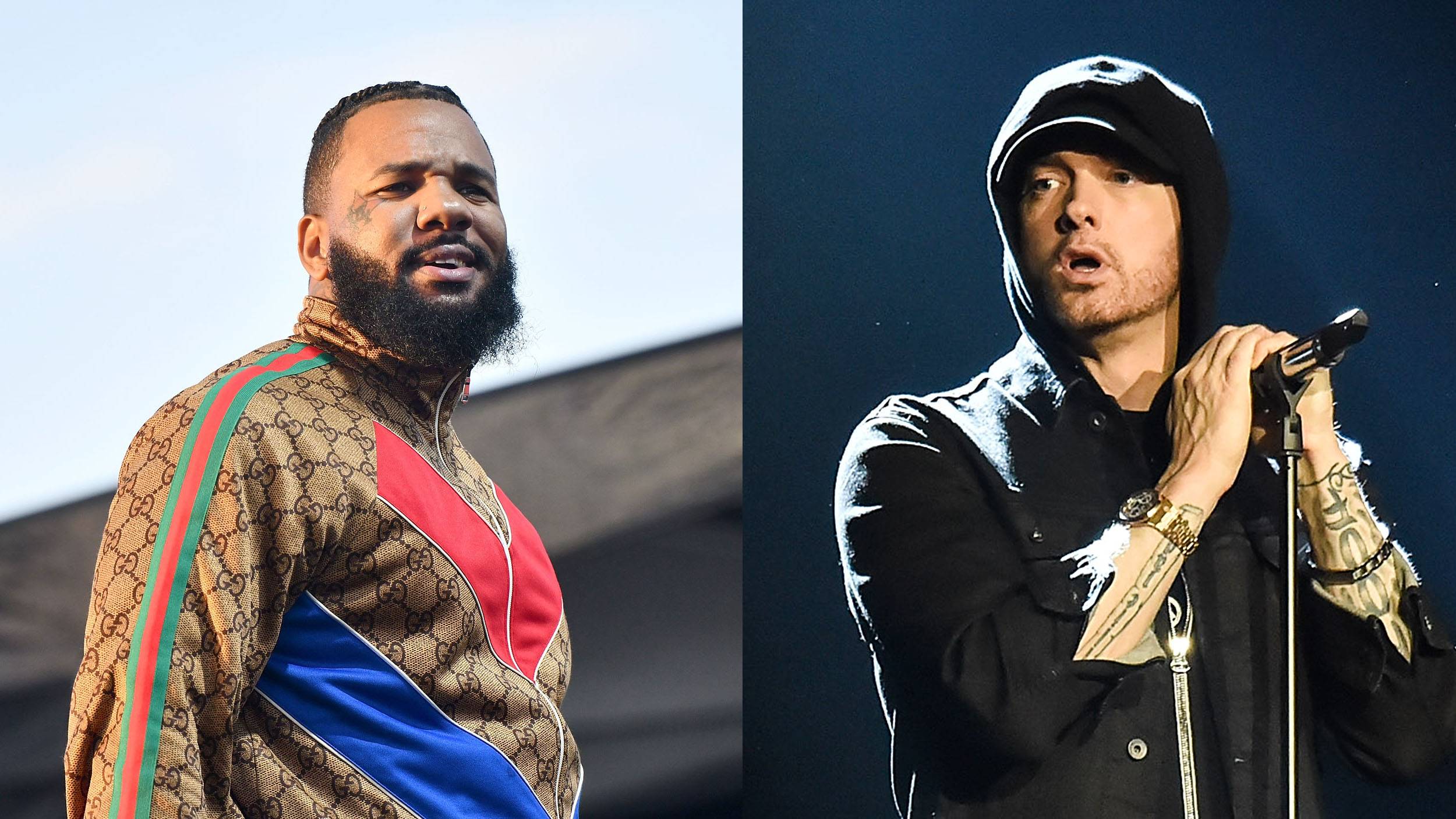 Rapper The Game wants to take Eminem to Verzuz to prove that he is the better rapper of the two.
Speaking on the Drink Champs podcast with N.O.R.E and DJ EFN, the artist who is most recently featured on Kanye West's latest single "Eazy," confidently brought up the possible Verzuz.
"Eminem is Eminem, I like Eminem," he said. "He's one of the f****n good MCs, great MCs. I used to think Eminem was better than me. He not, he's not."
Adding, "Yes, I do [want to do Verzuz against Eminem]. I'm not saying I want smoke with Eminem; I'm saying I want smoke with Eminem, him, and him, whoever."
Back in 2005 for his single "We Ain't" straight off of his The Documentary album, The Game gave Em his props for his lyricism.
"Low get Dre on the phone quick/Tell him Em' just killed me on my own shit," he rapped.
While The Game is currently working on another project, he already has nine studio albums in his catalog, including his 2x-platinum debut The Documentary (2005), Doctor's Advocate (2006), 1992 (2016) and Born 2 Rap (2019).
As for Eminem, the artist has an extensive catalog and celebrated his diamond certification from the Recording Industry Association of America for his 2002 Oscar-winning hit "Lose Yourself" from the 8 Mile soundtrack, according to Forbes.
Em hasn't responded to the Verzuz challenge yet but would you tune in, if it became official?