U.S. Attorney Investigating Tyre Nichols Case Says 'We Will Go Where Those Facts Take Us'
The 29-year-old died after being brutally assaulted by police.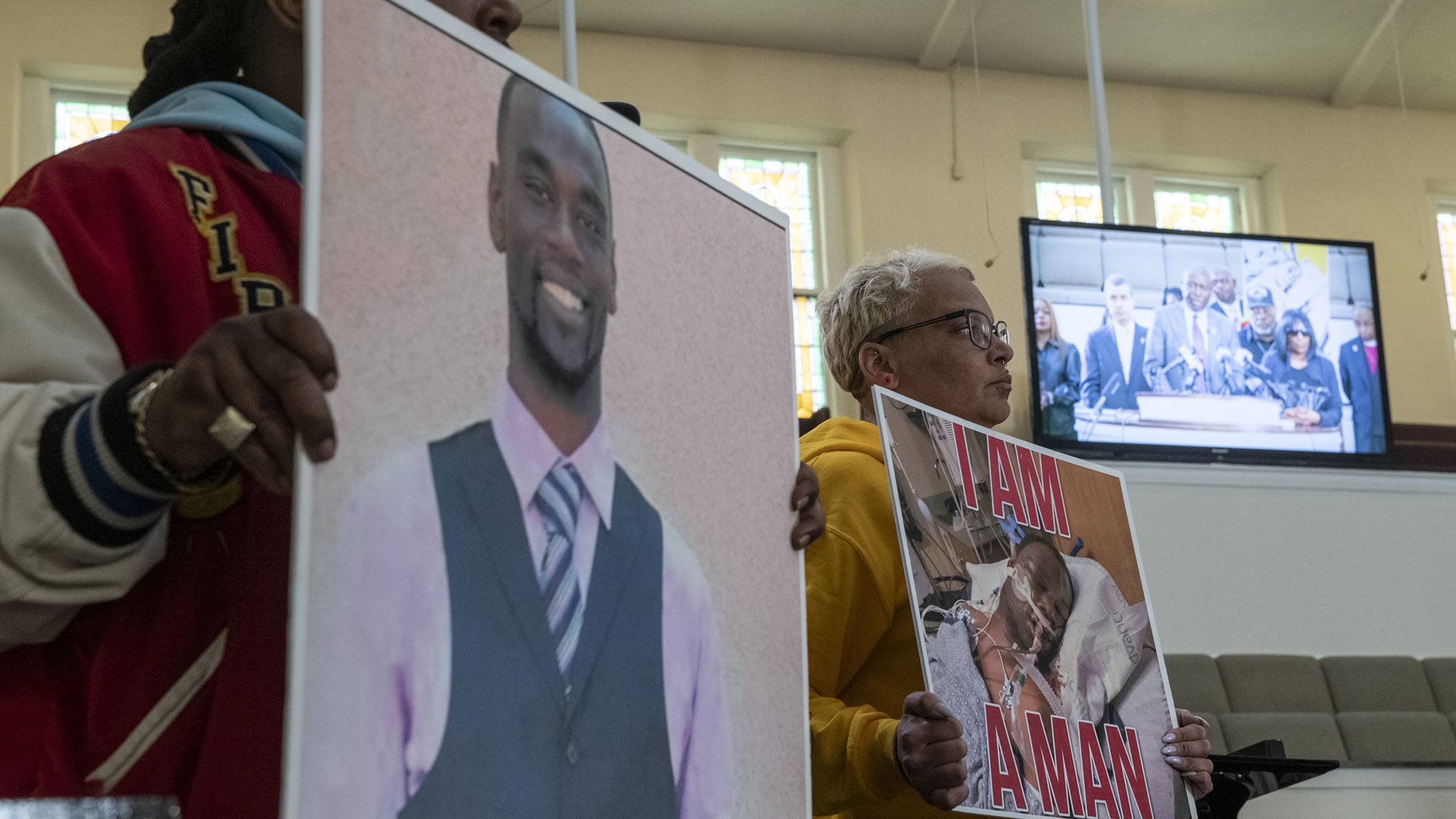 It has been nearly three weeks since Tyre Nichols was violently assaulted by five Memphis police officers. As the city waits for the release of the video that captured the incident, Kevin Ritz, United States Attorney for the Western District of Tennessee, is promising justice for the 29-year-old and his family.
Ritz, who was raised in Memphis and appointed by President Joe Biden in November 2022, said in a lengthy statement, "The Department of Justice cares deeply about potential violations of constitutional rights, here in Memphis and throughout America. I said we have opened a criminal civil rights investigation.
"I told them [the family] this federal civil rights investigation will be thorough," he continued. "It will be methodical. And it will continue until we gather all the relevant facts. As with any other federal investigation, we will go where those facts take us."
He also addressed demands for the body cam footage, which the family has already seen, to be made public, saying, "The state and local authorities have responsibility for determining when to release video from this incident to the public."
Ritz closed with, "I want this city to be a place where justice is done. The United States is committed to following the facts and the law, guided by principles of justice every step of the way."
On Jan. 7, Nichols was pulled over by Memphis police for reckless driving. According to authorities, the traffic stop led to a "confrontation" and Nichols fled the scene on foot as he was pursued by officers. Allegedly, another confrontation occurred and he was beaten, only 100 yards away from his mother's home. Nichols was taken into custody and complained of having shortness of breath. He died three days later (Jan. 10) in the hospital.
His family said the officers were in an unmarked vehicle when they pulled Nichols over and that he went into cardiac arrest and suffered kidney failure as a result of the officers beating him. Nichols' stepfather provided the media with a photo of a badly bruised Nichols in a hospital bed. His face was bloody and his eye was swollen shut.
On Jan. 20, five officers were fired after an internal investigation by the Memphis Police Department, according to NBC News. The officers were identified as Tadarrius Bean, Demetrius Haley, Emmitt Martin III, Desmond Mills Jr., and Justin Smith.
On Jan. 24, Crump reported an independent autopsy found that Nichols died from "extensive bleeding caused by a severe beating."
Tyre Nichols was a father to a four-year-old son and worked for FedEx.