Obama Opens Japan Trip at Famous Sushi Restaurant
President Obama meets with Japanese Prime Minister Shinzo Abe to discuss trade and national security.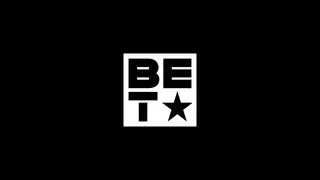 TOKYO (AP) — President Barack Obama on Wednesday opened a four-country Asia tour aimed at reassuring allies in the region that the U.S. remains a committed economic, military and political partner that can serve as a counterweight to China's growing influence.
The president kicked off his trip on an informal note, joining Japanese Prime Minister Shinzo Abe at a famous Tokyo sushi restaurant with hard-to-come-by reservations and a hefty price tag. Obama and Abe greeted each other warmly outside Sukiyabashi Jiro, the underground sushi restaurant run by 88-year-old Jiro Ono.
The outing was unusually casual by Japanese standards and underscored the effort by both countries to strengthen the personal relationship between Obama and Abe.
The two leaders will hold more formal talks Thursday, with Obama aiming to promote the U.S. as a committed economic, military and political partner. But the West's dispute with Russia over Ukraine threatens to cast a shadow over the president's sales mission.
Relations between neighbors Russia and Ukraine remain tense nearly a week after both countries, the U.S. and the European Union inked an agreement in Geneva calling on Moscow to use its influence over pro-Russian forces to have them lay down their arms and end their occupation of government buildings in eastern Ukraine. Each side accuses the other of failing to uphold its end of the deal.
The White House, which lays the blame squarely on Russia and praises Ukraine for behaving responsibly, has said it is monitoring the situation closely and is prepared, without being specific about a timeline, to slap additional sanctions on Russia "in the coming days" if it fails to abide by the terms of the tenuous deal.
The U.S. response in Ukraine has unsettled some Asian countries, leaving them to wonder how reliable a partner the U.S. would be if they ever faced a similar situation given their own sea and air disputes with China. Ahead of his arrival in Tokyo, Obama sought to reassure Japan that its security pact with the U.S. does apply to the islands at the center of a territorial dispute with Beijing.
"The policy of the United States is clear," he said in a written response to questions published in Japan's Yomiuri newspaper before his arrival in Tokyo at the start of a four-country Asia tour. Obama said he opposes "unilateral attempts to undermine Japan's administration of these islands" and said the disputes need to be resolved "through dialogue and diplomacy, not intimidation and coercion."
Leaders in China will be closely watching Obama's eight-day Asia trip, particularly his efforts to show a united front with Abe. Obama and the Japanese prime minister greeted each other warmly outside the sushi restaurant Wednesday night. They were accompanied by only a handful of close advisers, including U.S. Ambassador to Japan Caroline Kennedy and Obama's national security adviser, Susan Rice.
The party was expected to be treated to Jiro's multiple-course, $300-per-person set sushi menu. The chef's meticulous preparation was detailed in the 2011 documentary "Jiro Dreams of Sushi."
Obama's trip is a do-over of the Asia tour Obama had scheduled last October but canceled in the midst of the partial shutdown of the U.S. government. As with last fall's trip, the White House wants to keep the focus onObama's promised "rebalance" of U.S. policy toward Asia, after years of attention on the Middle East and the fight against terrorism.
In Japan, Obama and Abe are expected to discuss trade and security concerns, including China and North Korea, among other issues. Ukraine may be on the agenda, too; Japan backs existing Western sanctions against Russia for taking the Crimean Peninsula away from Ukraine. Japan also has provided financial support to Ukraine's interim government.
The U.S. and its close regional ally Japan are the largest economies among 12 countries negotiating the Trans-Pacific Partnership, a free-trade deal with several Asian countries that could have served as a centerpiece forObama's visit. The U.S. had wanted to wrap up the deal by the end of last year, but the talks have stalled, with the U.S. and Japan remaining "at a considerable distance" over trade in farm products and vehicles, Japan's economy minister Akira Amari told reporters Tuesday.
No significant breakthroughs or announcements were expected this week. U.S. officials have said the talks will continue well after Obama leaves.
"The betting is against it," said Michael Green, senior vice president for Asia and Japan chair at the Center for Strategic and International Studies, a Washington think tank.
A U.S.-Japan agreement is seen as crucial for progress on the broader deal that would set 21st century trade rules for the dozen nations. Whenever the TPP talks conclude, Obama would face the additional burden of getting the deal through Congress, where fellow Democrats in both chambers oppose legislation that would smooth its passage.
___
Associated Press writer Mari Yamaguchi contributed to this report.
 (Photo: AP Photo/Carolyn Kaster)