Martin Luther King's Daughter Bernice King Responds To Sen. Ted Cruz's Criticism Of NAACP Florida Advisory
The civil rights organization warns that Florida has become 'hostile' toward Black people.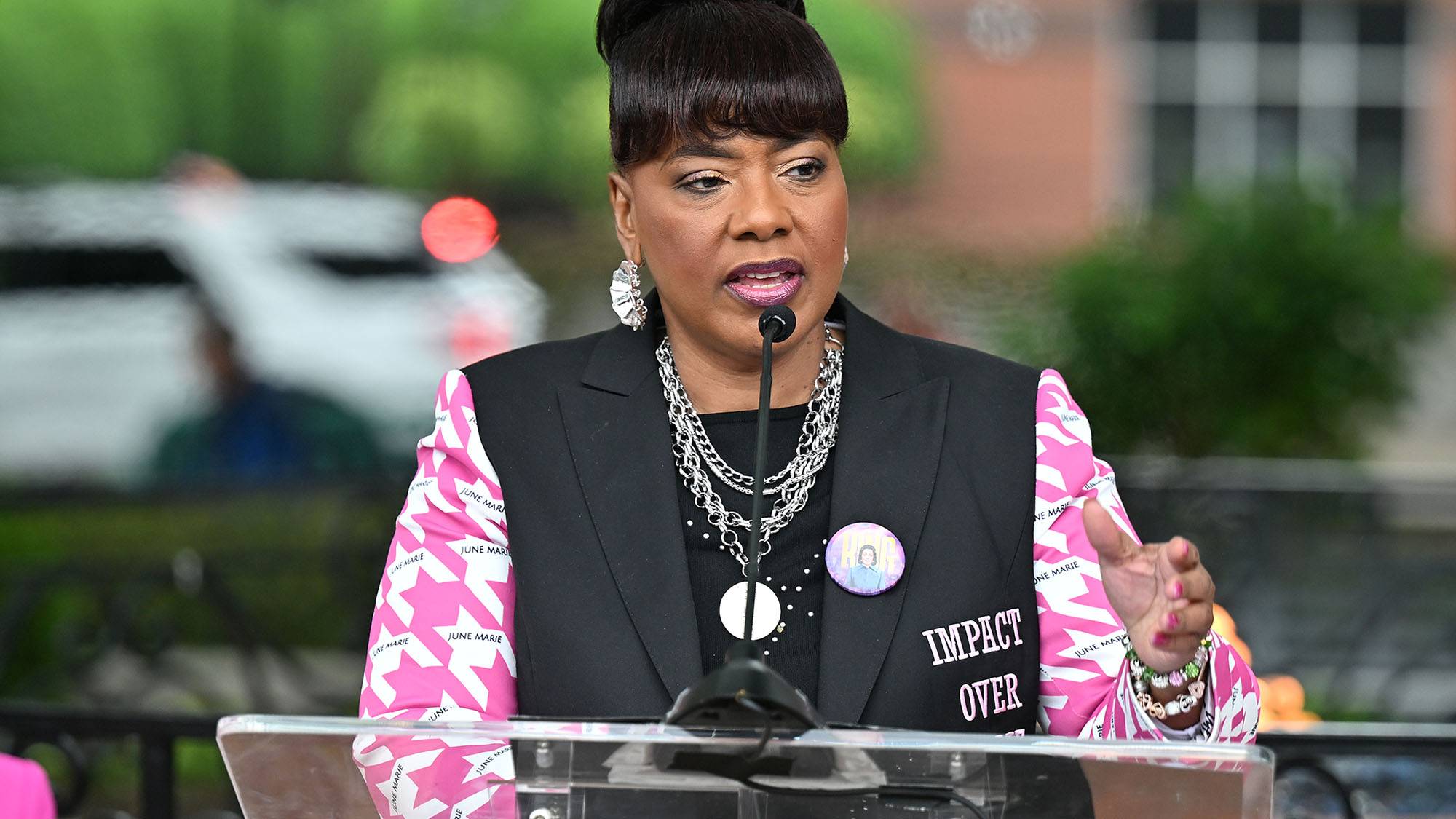 Dr. Bernice King, the daughter of slain civil rights leader Rev. Martin Luther King Jr., fired back at GOP Sen. Ted Cruz Sunday (May 21) after the conservative lawmaker called the NAACP's recent travel advisory for Florida "utterly dishonest."
The civil rights organization said the May 20 advisory was issued in "direct response to Governor Ron DeSantis' aggressive attempts to erase Black history and to restrict diversity, equity, and inclusion programs in Florida schools," adding that the state "is openly hostile toward African Americans, people of color and LGBTQ+ individuals."
Cruz made headlines in 2013 when he  spoke on the Senate floor for more than 21 hours against funding Obamacare, at one point reading Dr. Seuss' Green Eggs and Ham. He took to Twitter to sharply condemn the advisory.
"This is bizarre. And utterly dishonest. In the 1950s & 1960s, the NAACP did extraordinary good helping lead the civil rights movement. Today, Dr. King would be ashamed of how profoundly they've lost their way," Cruz tweeted.
King responded to his tweet with a social media post of her father's picture and a statement saying that he would indeed be concerned about the "discriminatory" laws in Florida.
DeSantis, who is expected soon to launch a 2024 presidential bid, has emerged as a leader in the culture wars through a series of controversial policies that negatively impact Black Floridians.
"Under the leadership of Governor DeSantis, the state of Florida has become hostile to Black Americans and in direct conflict with the democratic ideals that our union was founded upon," NAACP President & CEO Derrick Johnson said.