Florida Gov. DeSantis Defends Banning AP African American Studies In State High Schools
He claims the curriculum has an 'agenda' to indoctrinate students, but Black leaders say the Republican is trying to whitewash history.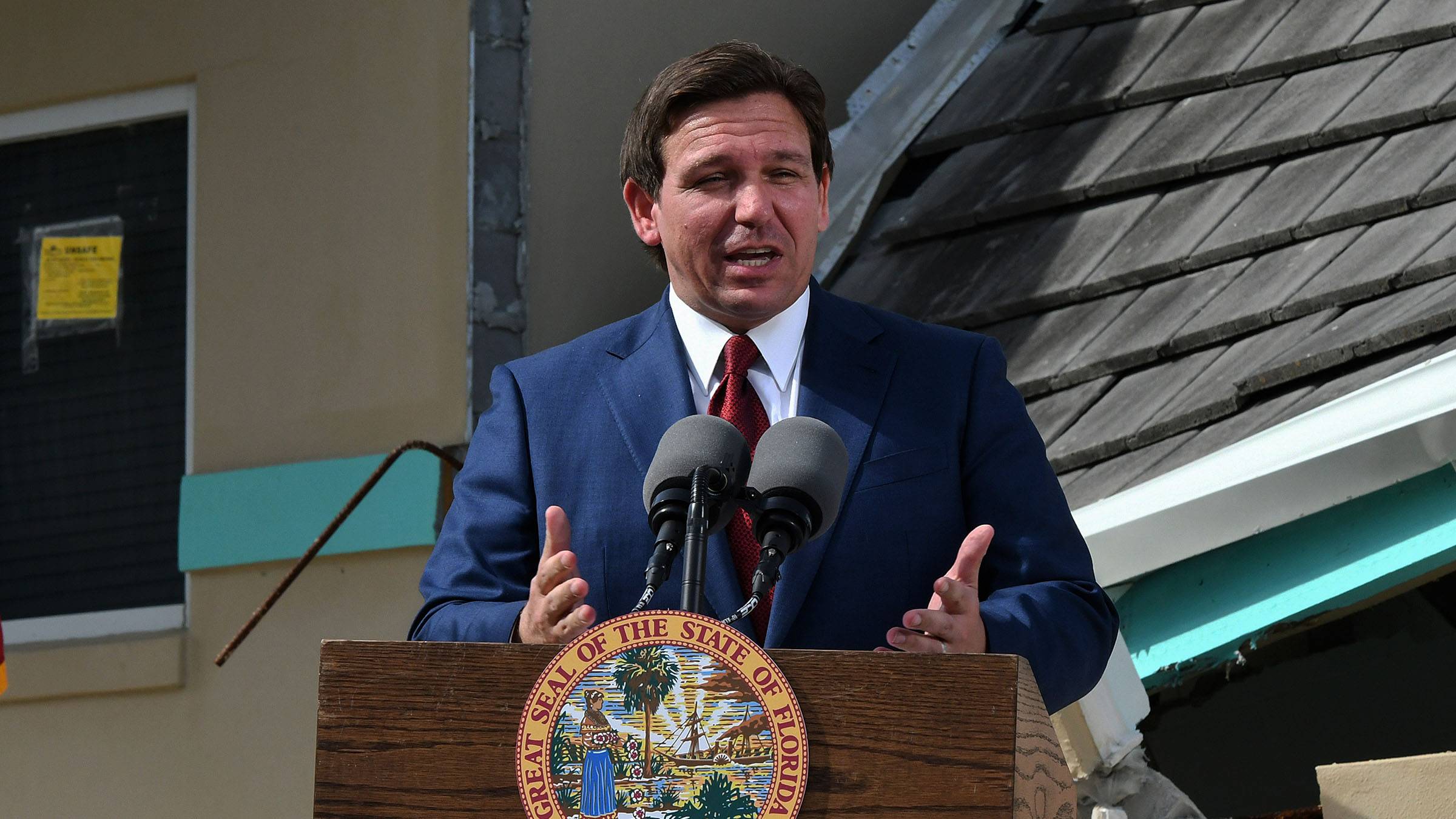 Florida Gov. Ron DeSantis explained his grievances with the Advanced Placement African American Studies curriculum that the state's education department blocked from its high schools, angering Black leaders and educators.
Speaking Monday at a press conference in Jacksonville, DeSantis said some of the lessons have an agenda, highlighting topics on Black queer studies and the Movement for Black Lives, Politico reports.
According to the College Board, which handles all AP courses, the course touches on literature, arts, humanities, political science, geography and science. It has been under development for more than a decade in collaboration with colleges, universities and secondary schools. The board is offering the pilot program at more than 60 schools nationwide before it expands to additional schools.
On Jan. 12, the Florida Department of Education (FDOE) sent a letter to the College Board saying that the content of the AP African American studies course "is inexplicably contrary to Florida law and significantly lacks educational value." That letter neglected to identify exactly what content is objectionable.
After a backlash, FDOE Commissioner Manny Diaz Jr. outlined the administration's concerns in a tweet on Jan. 20. The department took issue with six topic in the proposed course curriculum that conflicts with state law: intersectionality and activism, Black queer studies, "Movements for Black Lives," "Black Feminist Literary Thought," reparations, and "Black Study and the Black Struggle in the 21st Century."
Diaz wrote, "Florida rejected an AP course filled with Critical Race Theory (CRT) and other obvious violations of Florida law. We proudly require the teaching of African American history. We do not accept woke indoctrination masquerading as education."
"When I heard it didn't meet the standards, I figured, yeah, they may be doing CRT. It's way more than that," DeSantis told reporters on Monday.
DeSantis is one of several conservative politicians who have opposed CRT, a college-level academic framework to analyze systemic racism that is not taught at elementary or secondary schools.
Under DeSantis'leadership, the Republican-dominated state legislature passed a measure dubbed the "Stop WOKE Act'' that the governor signed into law last April. It restricts how race is discussed in public schools, colleges and workplaces. Among other things, it prohibits instruction that could make students feel responsibility or guilt for historic wrongs because of their race, gender or national origin.
Despite the controversy, DeSantis stood his ground on Monday: "That's the wrong side of the line for Florida standards. We believe in teaching kids facts and how to think, but we don't believe they should have an agenda imposed on them. When you try to use Black history to shoehorn in queer theory, you are clearly trying to use that for political purposes."
Outcry over DeSantis' decision to ban the curriculum has reached the White House.
"It is incomprehensible," White House press secretary Karine Jean-Pierre said at a Jan. 20 press conference, according to USA Today.  "Let's be clear. They didn't block AP European history. They didn't block our art history. They didn't block our music history. When you think about the study of Black Americans, that is what he wants to block."
Vice President Kamala Harris spoke with state House Minority Leader Fentrice Driskell (D) and state Senate Minority Leader Lauren Book (D) on Jan. 22 when she was in Tallahassee for an abortion rights rally, The Hill reported.
"Every student in our nation should be able to learn about the culture, contributions, and experiences of all Americans – including Black Americans – who shaped our history," Harris said in a statement released by the White House, according to The Hill.
"Unfortunately, in Florida, extremist so-called leaders ban books, block history classes, and prevent teachers from freely discussing who they are and who they love. Anyone who bans teaching American history has no right to shape America's future."
Meanwhile, Florida's Black leaders are seeking to overturn the DeSantis administration's ruling that the AP African American source "significantly lacks education value," according to Politico.
"When you devalue my history, and say it lacks educational merit, that is demeaning to us," Rev. R. B. Holmes, Jr., pastor of Bethel Missionary Baptist Church in Tallahassee, told reporters Monday, according to Politico.
A coalition of students, teachers, lawmakers and faith leaders plan to hold a rally Wednesday at the Capitol in Tallahassee to voice their opposition to DeSantis. And Black faith leaders are planning a march there next month.