Kevin Hart on Dissing Dark-Skinned Women: 'I Was Just Being Silly'
Actor explains his controversial tweet from 2010.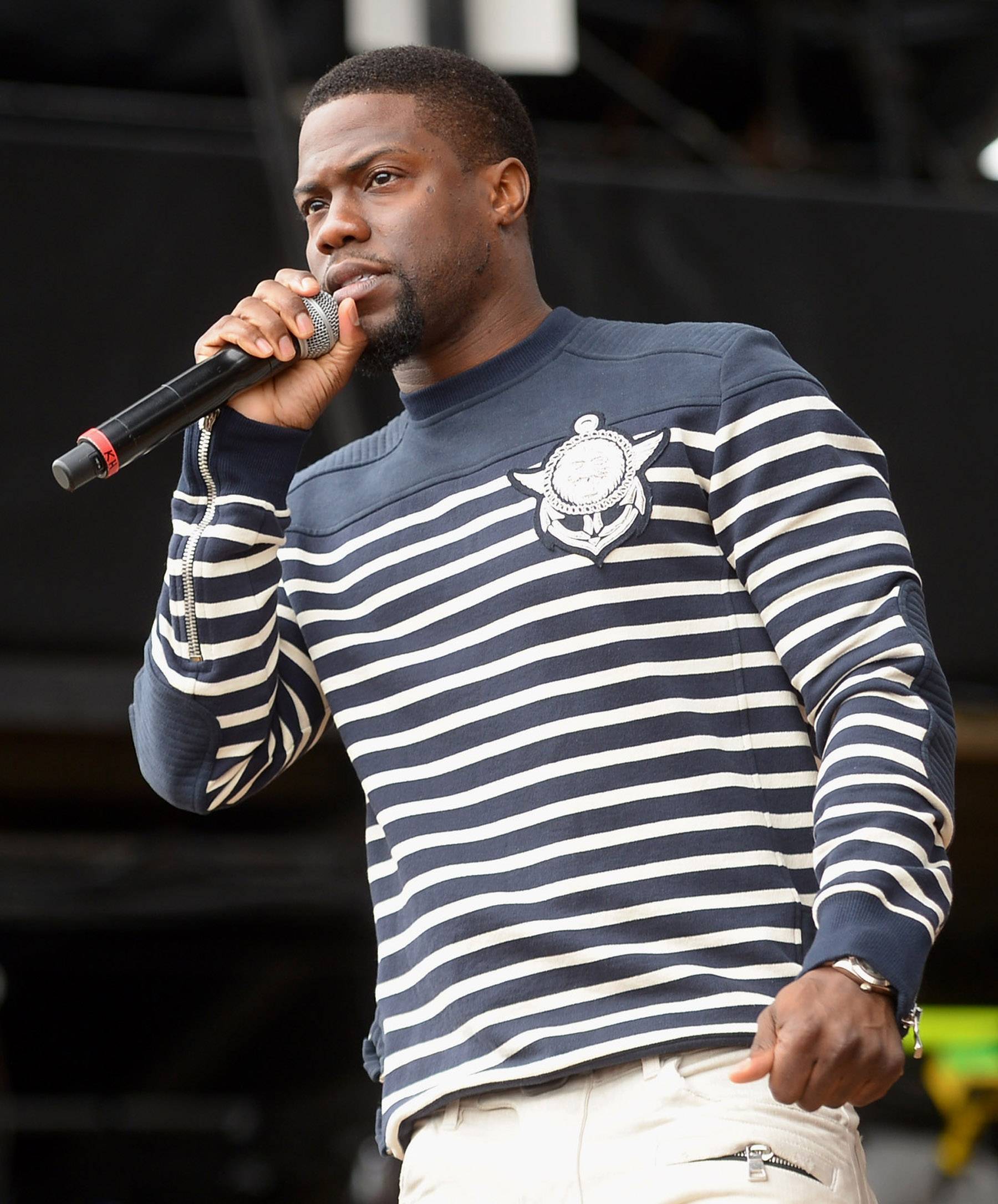 Kevin Hart was going for comedy when he made a joke comparing the credit scores of light-skinned women versus dark-skinned women, but ended up missing the mark and angering thousands of fans instead. Now the actor is speaking out about the controversial tweet, which he posted several years ago, in Playboy.
"Light-skinned women usually have better credit than dark-skinned women...broke a** dark h*** LOL," Hart posted in 2010, before he broke into mainstream fame.
"Listen, that was just me being silly on Twitter, playing on a trending topic," he now explains to Playboy. "Some people were offended by it, but that's always a risk with comedy. Nobody's going to find everything funny. I didn't feel I had to apologize for something that was misconstrued and taken out of context. I have no ill will toward women, not dark-skinned women, not light-skinned women. I was just being silly. I'm a comedian. Being silly is my job; it's how I pay my bills." 
The article resurrected the backlash on Twitter, with readers once again calling Hart out for the misfire. "I'm getting so good at ignoring negativity," Hart tweeted. "It kills me how people can just assume that they know u or ur beliefs! I honestly just laugh."
Get ready for the BET Experience, featuring Mary J. Blige, Maxwell, Jill Scott, A$AP Rocky, Rick Ross and many more. Click here for more details and info on how to purchase tickets.
BET.com is your #1 source for Black celebrity news, photos, exclusive videos and all the latest in the world of hip hop and R&B music.
Click here to subscribe to our newsletter.

(Photo: Michael Loccisano/Getty Images for Turner)