Google Announces Story Competition for African Innovators
Google announced on Aug. 27 its latest competition, "Africa Connected: Success Stories Powered By the Web." African entrepreneurs working on the continent are invited to submit inspiring stories about how the web impacted their ventures. The top five submissions will win $25,000 each.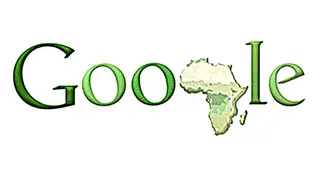 Search engine giant Google is on a search of its own, looking to Africa for transformative stories about the web.
The company recently launched its latest initiative, "Africa Connected: Success Stories Powered By the Web," a competition calling on all entrepreneurs, creatives, innovators and Internet lovers to submit inspiring stories about their own ventures established online in Africa.
"Do you have a healthy disregard for the impossible?" read a statement from Google.
"Are you using the web and technology to do cool and extraordinary things? Whether you're a photographer, an entrepreneur, a fashion designer or a community activist, this is an opportunity to share your story with the world."   
The five most inspiring storytellers from a variety of categories, including education, small business and technology, will receive $25,000 each and a mentorship from a "Google champion."
Submissions are open until Oct. 31, 2013.
Looking across the web in Africa, we're already seeing awe-inspiring success stories like those of Just A Band, a music & arts collective from Kenya, or Chike, a businessman and his family from Nigeria, who are the creators of the popular Afrinolly mobile app, which already has over 3 million downloads.
Other inspiring examples include Naa, a young jewelry designer from Ghana; Noel, a citizen journalist from Togo; Mdu, a young South African animator; and Asurf, a self-taught filmmaker from Nigeria. All of these web heroes have used the web and Google tools to develop and scale their ideas. 
Read more about the competition here.
BET Global News - Your source for Black news from around the world, including international politics, health and human rights, the latest celebrity news and more. Click here to subscribe to our newsletter. 
(Photo: Courtesy of Google)