Zatima's Dinner with a Side of Drama: Relationship Lessons, Ex-Spouses, and a Concerning Revelation Unfold
In this week's episode of 'Zatima,' a dinner with Fatima's parents sparks relationship revelations and a tense confrontation between Zac and Fatima's ex-husband, Paul.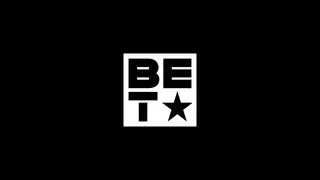 We ended last week's episode of Zatima with Zac and Fatima agreeing to have dinner with Fatima's parents. We also ended with Zac discovering that Paul might be married. We all heard that a woman named Valerie referring to Paul as "Baby" when she stopped by the construction site. She wants to do business with Bryce and Zac and just happens to know Paul. Zac asks her who Paul is, and it turns out that Paul is her ex-husband, but they're still friends, and she still calls him pet names. Mmmkay.
Paul pulled Zac over for a one-on-one and told him that he knew that Fatima still loved him and that he needed to be mature and let her see his heart. Zac isn't with this conversation and talks spicy to Paul. It's not as bad as it could be, but Paul feels a way and tells Zac that if he pushes Fatima away again, he will step in and snatch her up for real.
Let's fast forward a bit and get to the parents' dinner. Fatima's parents use their imperfect love story to teach a lesson. As we know, Fatima's biological dad didn't raise her because he was trash. However, her bonus dad swept in and tried to woo her mom but mom was toxic and liked drama. But still, they moved on with a relationship and got engaged. Mama ended up cheating on Bonus dad, they broke up and Bonus dad started wildin',' sleeping around with anything moving. Ultimately, the absence made them realize they wanted to be in each others' lives and so, they got therapy and made an effort to make things work because they loved each other. The lesson in their story is that reconciliation may not happen overnight, but if they still love each other and still want to make an effort to make things work, they could have a successful relationship. Zac says he loves Fatima more than anything and wants to be with her. Pops asks Fatima if she's willing to make the effort to make things work and says she is. However, she's not ready to be all lovey-dovey just yet.
Zac tries to get Fatima to go home with him, but she decides to go to Angie's place and spill the tea about the dinner. She's still not ready to be back with him and needs time to ensure he has learned his lesson. They're in a better place, but the episode ends somberly. Connie tells Zax that something is up with his mom, and that's all we know for now.